The most extensive coverage ever of Royal Windsor Horse Show, live and exclusive on Horse & Country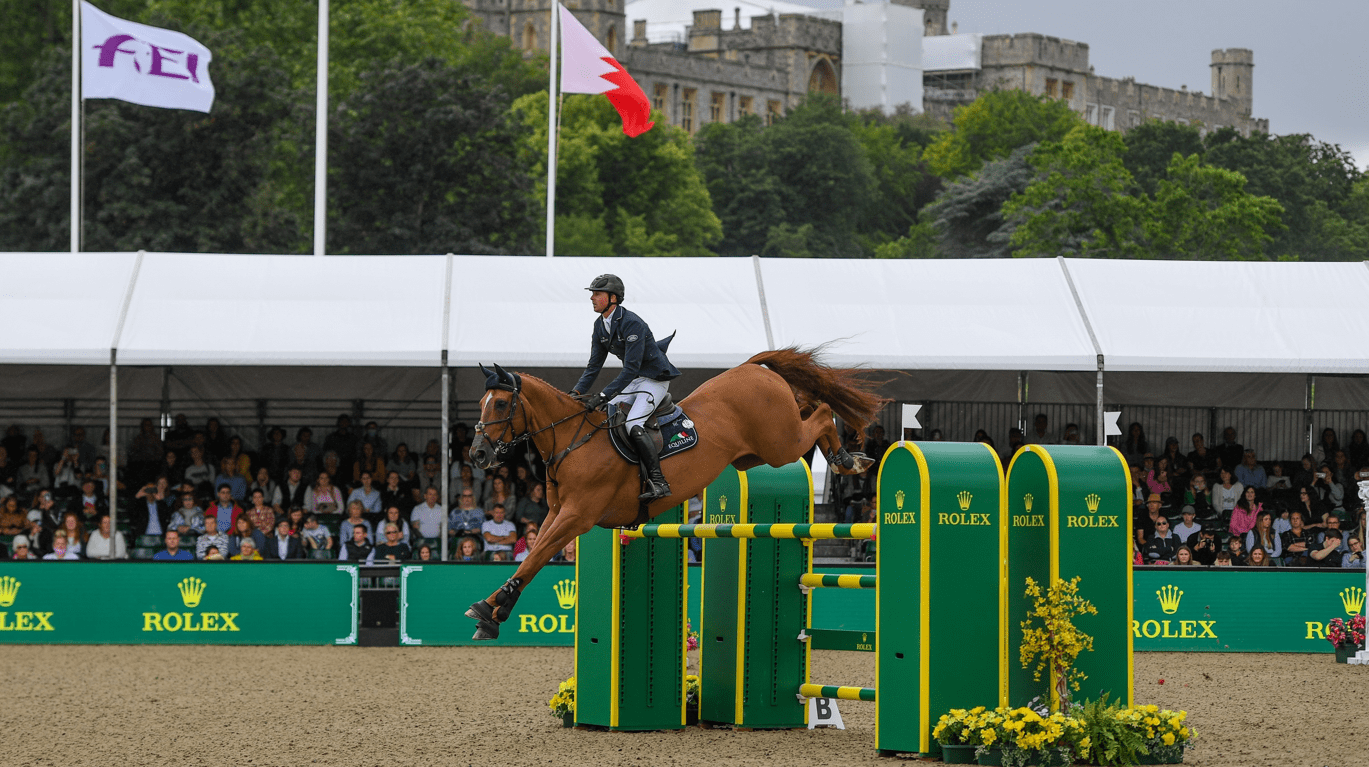 Join H&C+ Today
London, United Kingdom – April 6th, 2023 – Leading international equestrian sports network Horse & Country (H&C) today announced the most extensive coverage ever of the Royal Windsor Horse Show. Members of Horse & Country's streaming service, H&C+, will be able to see every class from the main Castle Arena featuring many of the biggest combinations in showjumping and dressage. And, for the first time ever, viewers can watch all the action from the Martin Collins Enterprises Frogmore Arena, which hosts many of the showing classes that are such a feature of Royal Windsor.
Royal Windsor takes place from Wednesday 10th May to Sunday 14th May. The action starts early in the morning running through to early evening and H&C's cameras will be there throughout. Amongst the numerous classes on offer, highlights to mark in your diary include:
Wednesday 10th – The Defender CDI4* FEI Dressage – Grand Prix
Thursday 11th – The Martin Collins Enterprises Puissance
Thursday 11th – The Defender CDI4* FEI Dressage – Freestyle
Friday 12th – CSI5* Pearl Stakes
Saturday 13th – CSI5* Kingdom of Bahrain Stakes for the King's Cup
Sunday – 14th – CSI5* Rolex Grand Prix
Of course Royal Windsor is not just about sport, and viewers will also be able to watch the equestrian entertainment that is such a feature of the show. Highlights include The Defender Shetland Pony Grand National, The Musical Drive of the King's Troop and the DAKS Pony Club Mounted Games.
H&C+ members get access to all of H&C's other live streams as well as our extensive library of masterclasses, rider profiles and documentaries. Annual membership is only £6.99 per month or £59.99 as a one-off payment, a saving of 16%. And non-members can chose H&C+ Freestyle, H&C's Pay Per View option, and buy a pass to watch Royal Windsor, available at £14.99.
Commenting for Horse & Country, Director of Content, Jonathan Rippon, said, "It's been a long-held ambition to bring live coverage of Royal Windsor to our members and I'm delighted that we're able to do so in 2023. It's a truly iconic show and further strengthens the depth and appeal of H&C+ to horse lovers around the world."
Show Director of Royal Windsor, Simon Brooks-Ward said "We are delighted that Horse & Country will be streaming the action from Royal Windsor and are particularly pleased we will be able to include coverage of the Martin Collins Enterprises Frogmore Arena as well as the Castle Arena. This is a first for Royal Windsor and will bring the show to an even larger online audience."
In addition to the coverage on H&C+, Horse & Country will also broadcast the Rolex Grand Prix live on Sunday 14th on the H&C linear channel which is available on Samsung TV Plus and LG Channels in the UK.
To watch all H&C's Royal Windsor coverage, make sure you are signed up to H&C+.  Members can watch online or with H&C's mobile apps, as well as on Roku, Apple TV, Android TV, and Amazon Fire. Both H&C+ members and H&C Freestyle pass holders can watch all the action on-demand from the following day. Full details on how to join or purchase your H&C+ Freestyle pass can be found at horseandcountry.tv
ENDS
Media Contact:
Richard Burdett richardb@horseandcountry.tv +44 (0) 7768 511702
Advertising Sales Contact
Lyndsay Langdon lyndsayl@horseandcountry.tv +44 (0) 7775 608445
About Horse & Country
Horse & Country is the leading international sports network for the passionate and active equestrian community. Headquartered in London, it is available globally via connected TVs, mobile and web and on leading digital and pay-TV platforms in the US, UK, Ireland, Germany, Austria, the Netherlands, Sweden, and Australia. Horse & Country's programming line-up includes live coverage from leading sporting competitions in all equestrian disciplines, as well as training and learning shows, documentaries and entertainment.