Shetland pony advert goes viral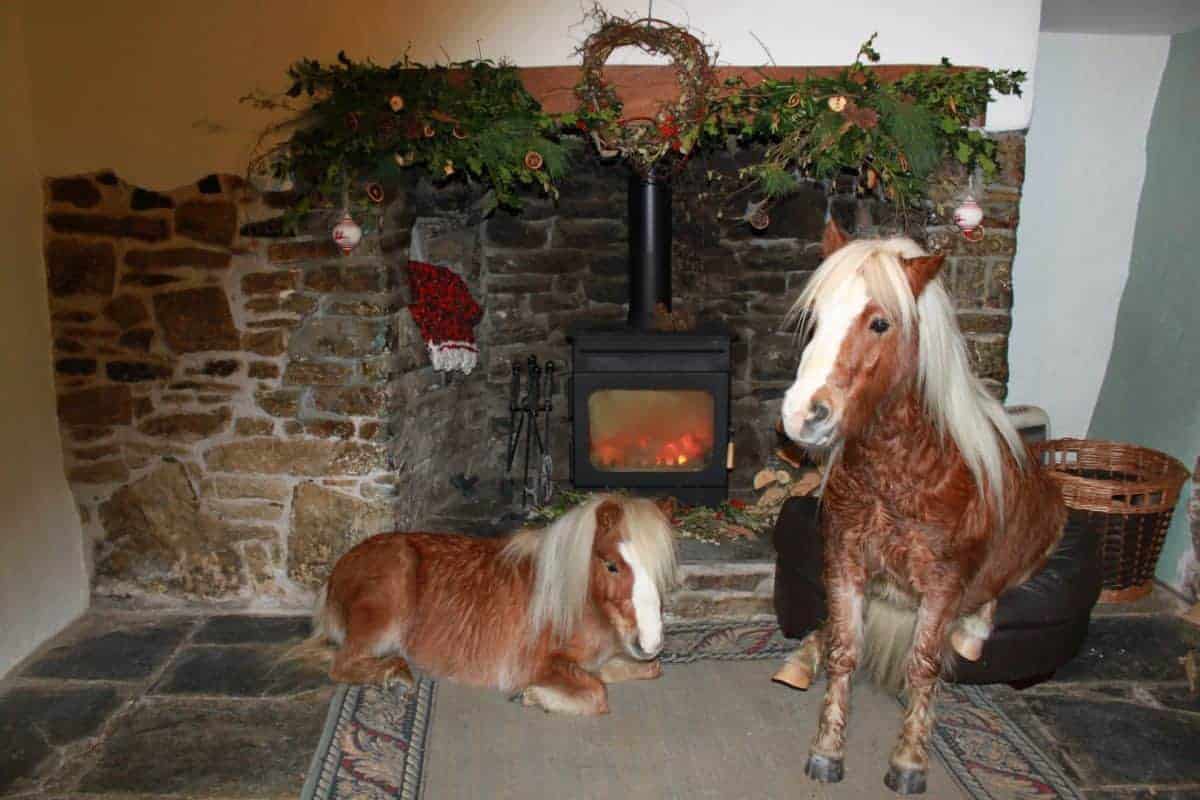 Join H&C+ Today
More than three-quarters of a million people have watched our Shetland pony advert for our Christmas Gift Card.
Viral hit
To launch our new H&C Everywhere gift card, we recruited miniature horses Albert and Ernie to make a special advert. The gorgeous duo are seen waking up in their stable, sneaking into the house and unwrapping a present under the tree containing the H&C TV gift card.
The video has been a huge hit, being seen more than 750,000 times on Facebook, YouTube and on our own website.
Now we're hoping to get Albert and Ernie to one million views so they can officially become true internet legends!
Overwhelmed
Emma Massingale, trainer of the ponies, has been overwhelmed by the response.
"My love has always been for training horses and showing just how clever, brilliant and versatile they can be. But asa trainer Idon't get to win any prizes, so seeingmy two little miniatures Albert and Ernie in this magical Christmas advert, or watching mystallion Marcus galloping loose on the beach on screen, arereally special moments for me.
"The very best bit is thinking that it has made three-quarters of a million people smile. I must say thank you to everyone who has sent all the lovely messages about the advert and about Albert and Ernie's starring roles."
Join us!
If you have a friend who loves all things equestrian but doesn't have Sky, then give them the gift of Horse & Country TV.
More than 11 million homes have Sky television and can watch us on channel 253. But we know lots of horse owners don't have Sky and would love to watch our unique blend of equestrian and rural programmes.
At the end of 2013 we launched H&C Everywhere, a subscription service that allows you to watch all our shows on your laptop, tablet or smart phone.
Thousands of you have downloaded our free app and then signed up to our monthly subscription, costing just £4.99.
But this year we've created a special Christmas offer for new viewers – a beautifully-designed downloadable gift card giving recipients 12 months of access to Horse & Country for the bargain price of just £42.95.
Click here to find out how you can win your very own Albert and Ernie!
Watch the new Emma Massingale show 'No Limits' at the following times.