PSI Dressage and Jumping with the Stars: SCHEDULE UPDATE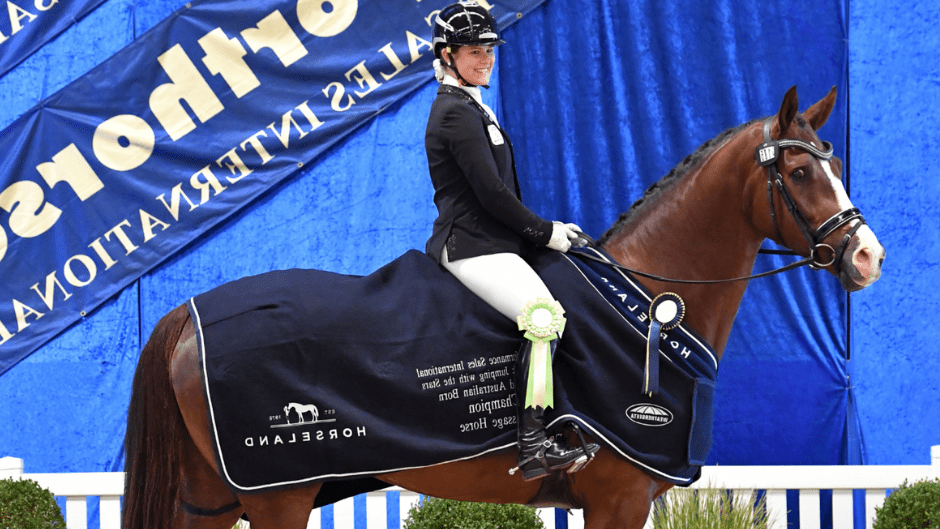 Join H&C+ Today
The P.S.I. Dressage & Jumping with the Stars event is available to stream live and on-demand exclusively on H&C+ this week – from 23 to 25 March.
There's been some exciting competition underway already from Werribee Park National Equestrian Centre – and we can't wait to see what's next!
But there's even more good news… Due to popular demand, H&C is now adding two more Young Horse Classes on Saturday to our streaming schedule! Take a look at the schedule below to find out more about what's on.
The Streaming Schedule
Please note: All times listed for scheduled classes are in local time. All times are subject to change, dependant on the event organisers. 
Friday 24th March
Dressage
1130 – P.S.I. 7-Year-Old Horse AYDH Second Round & Presentation (Indoor)
1730 – FEI Dressage Grand Prix CDI-W (Indoor)
1900 – Prix St Georges Cup – Intermediate I Freestyle (Indoor)
Jumping
All action in General Purpose Ring 2
Saturday 25th March
Dressage
0800 – P.S.I. 6 Year Old AYDH Second Round & Presentation (Indoor)
0900 – P.S.I. 5 Year Old AYDH Second Round & Presentation (Indoor)
1430 – Aachen Challenge – Final (Top 6) (Indoor)
1700 – P.S.I. AYDH Champion of Champions – Winner of 4, 5, 6 & 7 Yr Old (Indoor)
1830 – FEI Dressage CDI-W Freestyle (Indoor)
Jumping
All action in General Purpose Ring 2
Watch the action here: https://horseandcountry.tv/live/290069462