Omega Equine All Star Academy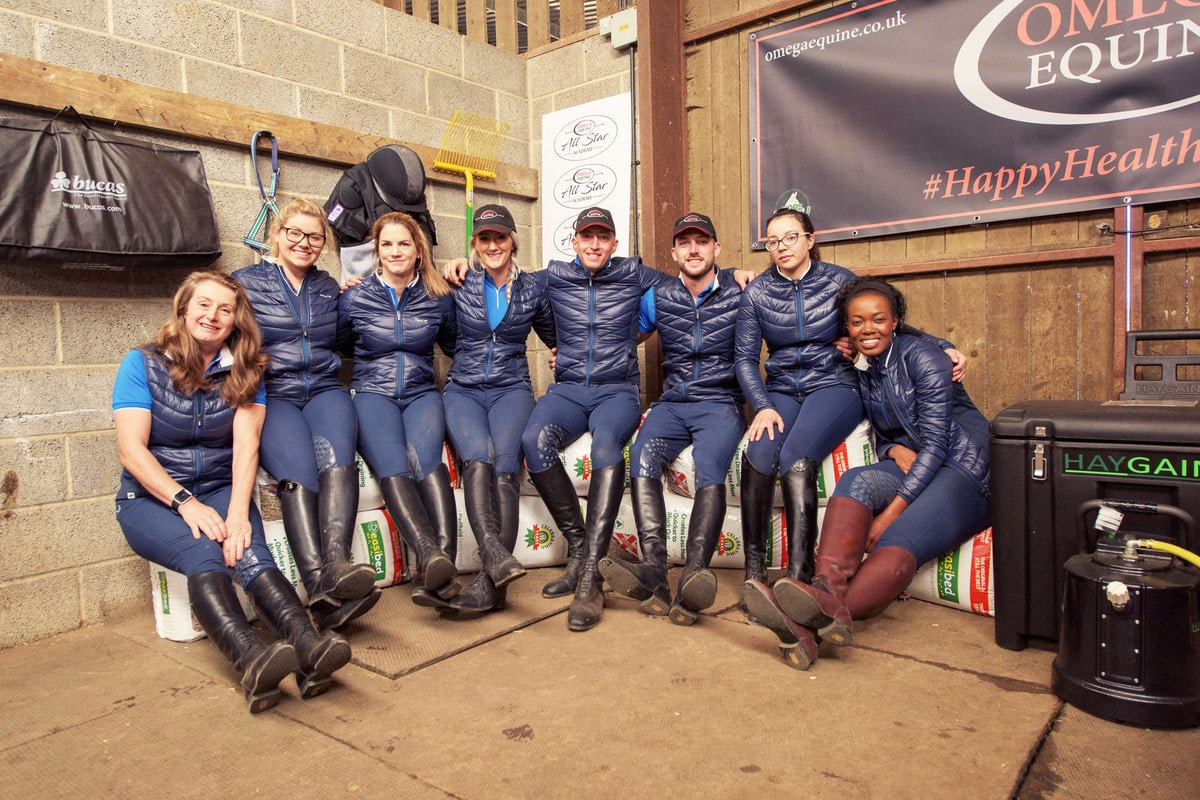 Join H&C+ Today
[iframe content='']
Horse & Country's Omega Equine All Star Academy was bigger and better than ever for 2018! You can now watch the whole series On Demand exclusively on H&C.
Tough challenges
This year was even tougher, with challenges including turnout, anatomy, intelligent horsemanship and rider fitness.
As always, we had a great list of guest judges, with names including eventer Harry Meade, super groom Alan Davies and showjumper Geoff Billington. You'll have to watch the Omega Equine All Star Academy to find out how the new recruits got on.
Great sponsors
The 2018 All Star Academy had a new sponsor in the guise of Omega Equine – your go-to brand for innovative supplements for your horse. In addition, we had a whole host of great sponsors, who you can find out about here.
The winner received one year's sponsorship from Omega Equine and the chance to co-present an episode of Rudall's Round-Up alongside Jenny. Plus, our sponsors gave all eight finalists over £1,000 worth of equestrian products.
Chance of a lifetime
If you haven't seen the All Star Academy before (and if not, where have you been?!), the show is a cross between The Apprentice and Pony Club camp. The finalists face a series of tough tasks in each episode, under the watchful eye of the judges.
We filmed the show at the Talland School of Equitation for another year. Again, Pammy Hutton and her son Charlie were the contestants' mentors and judges. The finalists also had the chance to be taught by the leading names in equestrian sport. If you're interested in taking part in Omega Equine All Star Academy 2019, keep an eye on our social media channels for more information.