Olympics boost media coverage of equine sport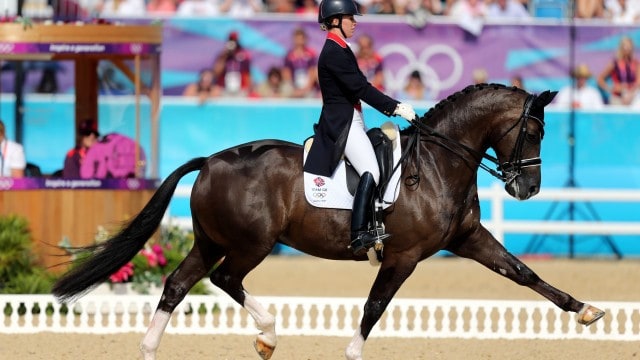 Join H&C+ Today
According to the British Equestrian Federation (BEF) the media coverage of equestrian events during London 2012 has been worth more than £30 million.
Extraordinary experience
At any other time, horse fans are lucky if their sport makes it onto the back pages, but during the Olympics articles about equestrianism's brightest stars appeared in a wide range of publications. From broadsheets to fashion magazine – images of the likes of Charlotte Dujardin, Nick Skelton and Zara Philips were everywhere.
"London 2012 was an extraordinary experience for us all," said Andrew Finding, chief executive of the BEF. "Our first legacy objective was achieved through the coverage of our athletes at our remarkable venue Greenwich Park, equestrian sport was given the highest possible profile."
Before the games the BEF launched Hoof, which aims to help and encourage people who have been inspired by the olympics and paralympics to start or return to riding.
Seats on saddles
According to Andrew it is now up to this legacy campaign to maintain momentum and turn an interest in riding into seats on saddles.
"Our true legacy will be secured in continuing to profile our sport, in increasing the numbers involved, in the raising of standards and in continued successes in all areas," said Andrew. "To achieve this we need everyone to help the positive upward drive."