Nike sponsors first equestrian athlete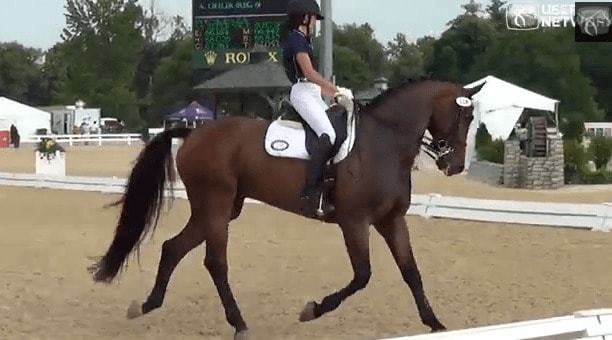 Join H&C+ Today
Nike is sponsoring an equestrian athlete for the first time in its 43-year history.
String of wins
Up-and-coming US dressage rider Ayden Uhlir will now carry the famous swoosh on her riding gear – and possibly even her horse Sjapper.
Aged just 18, Ayden already has a string of wins to her name, including gold at the North American Junior Championships in 2012, where she want on to win Young Rider individual gold and team silver in 2013. That same year she took the title in the United States Equestrian Federation (USEF) Young Rider National Championships.
She is also on the USEF Developing Dressage Youth programme, which prepares future US stars for the international stage.
Wider fanbase
Originally from Texas, Ayden moved to California where she is trained by Olympic bronze medallist Christine Traurig. She now hopes to show Nike the "beauty, discipline, power and harmony" of dressage, and to bring the sport to a wider fanbase.
"What it means for me I imagine, is the support, opportunities and recognition that the world's premier athletic company can provide," she wrote on her blog. "It means access to mainstream media and sponsors. It means awareness and perhaps a growth in the fanbase for equestrian sports.
"In this generation of increasing recognition of niche sports, Nike focusing a lens on us could bring great change for us all!"