More live coverage than ever before as H&C announces extensive 2023 eventing line-up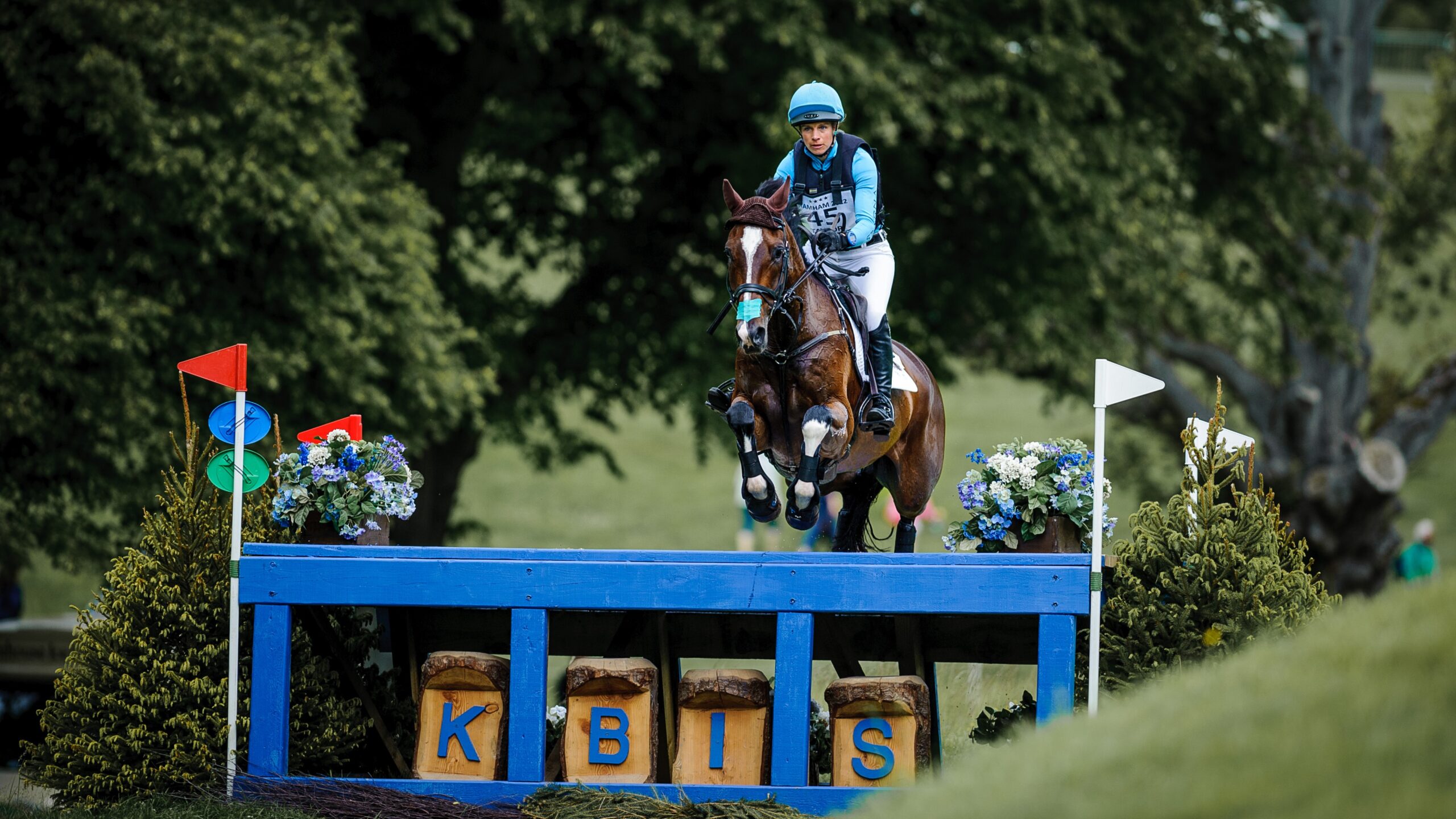 Join H&C+ Today
London, United Kingdom – April 6th, 2023 – Leading international equestrian sports network Horse & Country (H&C) today announced its strongest ever eventing line-up. In 2023, members of H&C's streaming service, H&C+, will enjoy exclusive coverage from 14 events, including four of the world's seven 5* competitions, with further announcements expected soon.
There's a strong line-up from the UK, starting with Burnham Market later this month and continuing with Chatsworth, Bramham, Gatcombe, Hartpury and Osberton. On the international front members can see coverage from Australia, Germany, the US and France, including the 5* events from Adelaide, Luhmühlen, Maryland and Pau.
H&C+ members will be able to see all this year's eventing coverage as well as getting access to H&C's extensive library of masterclasses, rider profiles and documentaries. Annual membership is only £6.99 per month or £59.99 as a one-off payment, a saving of 33%. And non-members can choose H&C+ Freestyle, H&C's Pay Per View option, and buy a pass for any event, available at £14.99.
The full list for 2023 is as follows:
Barefoot Retreats Burnham Market International – April 15th and 16th
Adelaide International (5*) – April 21st to 23rd
Marbach International – May 11th to 14th
Chatsworth International – May 13th and 14th
Melbourne International – June 11th and 12th
Bramham International – June 10th
Longines Lumühlen (5*) – June 14th to 18th
Magic Millions Festival of British Eventing, Gatcombe – August 5th and 6th
NAF Five Star Hartpury International – August 9th to 13th
MARS Great Meadow International – August 24th to 27th
Osberton International – 30th September and 1st October
MARS Maryland (5*) – Oct 19th to 22nd (outside of North America)
Les 5 Étoiles de Pau (5*) – Oct 26th to 29th
Ariat Sydney International – Nov 11th and 12th
Coverage for the UK events will mainly focus on the Cross Country phase, except at Hartpury where all three phases will be covered. Coverage of the 5*s will feature all three phases across every day of the event.
Director of Content for H&C, Jonathan Rippon said "As the Home of Eventing, we are delighted at H&C to bring our passionate audience such a strong line-up this year."
Members and PPV purchasers can watch online or with H&C's mobile apps, as well as on Roku, Apple TV, Android TV, and Amazon Fire. Both H&C+ members and H&C+ Freestyle pass holders can watch all the action on-demand from the following day. Full details on how to join or purchase your H&C+ Freestyle pass can be found at horseandcountry.tv
ENDS
Media Contact:
Richard Burdett richardb@horseandcountry.tv +44 (0) 7768 511702
Advertising Sales Contact
Lyndsay Langdon lyndsayl@horseandcountry.tv +44 (0) 7775 608445
Image Credit
Tilly Berendt
About Horse & Country
Horse & Country is the leading international sports network for the passionate and active equestrian community. Headquartered in London, it is available globally via connected TVs, mobile and web and on leading digital and pay-TV platforms in the US, UK, Ireland, Germany, Austria, the Netherlands, Sweden, and Australia. Horse & Country's programming line-up includes live coverage from leading sporting competitions in all equestrian disciplines, as well as training and learning shows, documentaries and entertainment.