Keeping up with the Kaimanawas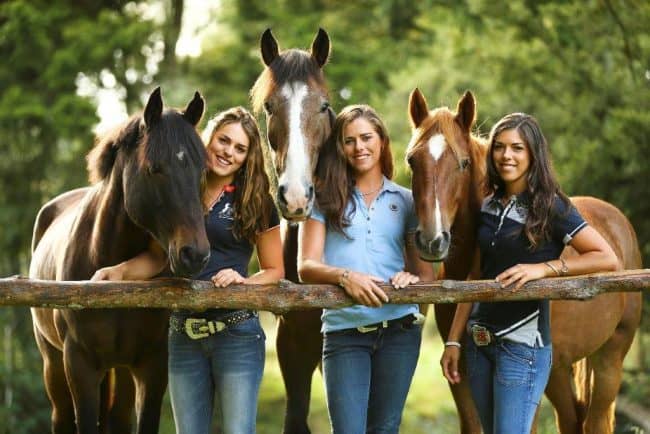 Join H&C+ Today
Don't be fooled by the title of H&C's new series – as Keeping up with the Kaimanawas couldn't be further from its Californian counterpart.
While it features three very glamorous sisters, with long glossy hair, the Wilson sisters are a world apart from the Kardashians.
Keeping up with the Kaimanawas follows top showjumpers and trainers Vicki (25), Kelly (23) and Amanda (19) as they go on their wildest ride yet. Their task is to save the Kaimanawa horses from slaughter and train them for New Zealand's first ever national Wild Stallion Challenge.
The show makes for essential viewing as the girls are often wilder than their horses! As Amanda says, they are "unorthodox, competitive and don't hold back".
You can watch Keeping up with the Kaimanawas on Catch Up now.