Horse & Country To Provide Exclusive and Complete Livestream and On-Demand Coverage for 2023 Intercollegiate Horse Shows Association National Championship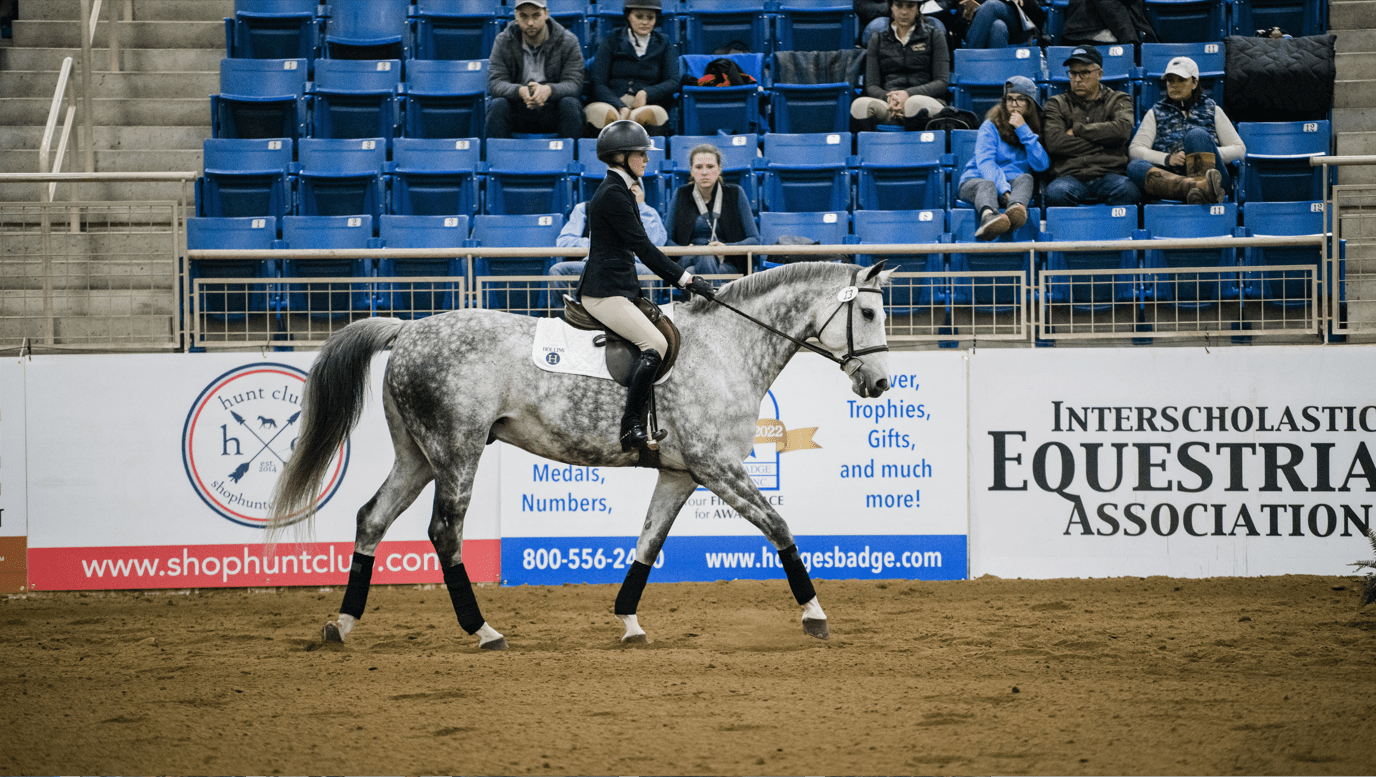 Join H&C+ Today
Lexington, KY – Horse & Country (H&C), the leading international equestrian sports network, will provide exclusive livestream from the entire 2023 Intercollegiate Horse Shows Association (IHSA) National Championship Horse Show on its streaming service, H&C+. The IHSA National Championship takes place May 4-7, 2023, in the Alltech Arena at the Kentucky Horse Park in Lexington, Kentucky, and highlights the top individuals and teams who have qualified through the year's competitions.
The IHSA is made up of more than 400 member colleges representing 39 regions in eight zones across the United States and Canada, including riders and teams from both Hunter Seat and Western disciplines. Teams are made up of male and female riders in divisions from Beginner to Open, with each performance counting equally toward the team's overall finish. The winning schools from each region advance to zone competitions, where the top two then qualify for the national event. Similarly, leading athletes in each division can qualify to represent their schools as individuals through their regional and zone results.
Hunter Seat and Western riders will compete both for their collegiate teams and as individuals at the 2023 IHSA National Championship Horse Show, live streamed by H&C. Photos by EQ Media
The National Individual Championship features special awards for Open riders. The IHSA Hunter Seat High Point Rider is awarded the Cacchione Cup, while the Back on Track Western High Point Rider winner receives top prizes and a scholarship. The AQHA/NRHA Individual Reining Horsemanship class winner receives a champion buckle, presented by the American Quarter Horse Association (AQHA), as well as the Clark Bradley Memorial Champion Trophy, presented by the National Reining Horse Association (NRHA).
The entire competition will be available for H&C+ members to watch on-demand shortly after the live event, and rider clips will be available for purchase.
"Horse & Country is thrilled to have the IHSA National Championship on our livestream schedule," expressed H&C Director of Content Jonathan Rippon. "We are proud to share this longstanding event with our worldwide audience, showcasing the culmination of a hard-fought season for these talented student-athletes."
"We are excited to work with Horse & Country for our livestream at this year's Nationals," said IHSA Executive Director Peter Cashman. "They provide top-notch production and we look forward to sharing this event with parents, family members, teammates, sponsors and fans who cannot attend through their services."
The IHSA National Championship Horse Show takes place on May 4-7, 2023, and features both male and student-athletes in divisions from Beginner to Open. Photos by EQ Media
H&C+ members can watch online or with H&C's mobile apps, as well as on Roku, Apple TV, Android TV, and Amazon Fire. With two annual membership options and a new pay-per-view offering, H&C+ Freestyle, there are even more ways to access H&C's vast library of content. Full details on how to join can be found at horseandcountry.tv/select-plan.
Beyond H&C's extensive sports coverage, both live and on demand, H&C+ members also get access to more than 1,800 hours of equestrian programming featuring content from all disciplines, masterclasses and training series, barn tours, rider profiles, and documentaries.
H&C offers numerous high-profile opportunities for equestrian brands to advertise around live events including in-stream billboards, in-stream video ads, and pre-roll video ads. For further details, contact Tattie Singer, H&C Director of Strategic Partnerships, North America, at the details below.
Media and Advertising Contact:
Tattie Singer
Director of Strategic Partnerships, North America
tatties@horseandcountry.tv
781-985-0796
About Horse & Country
Horse & Country is the leading international sports network for the passionate and active equestrian community. Headquartered in London, it is available globally via connected TVs, mobile and web and on leading digital and pay-TV platforms in the US, UK, Ireland, Germany, Austria, the Netherlands, Sweden, and Australia. Horse & Country's programming line-up includes live coverage from leading sporting competitions in all equestrian disciplines, as well as training and learning shows, documentaries, and entertainment.
JOIN H&C+ TODAY