Horse & Country announces extensive live coverage of the Blenheim Palace International Horse Trials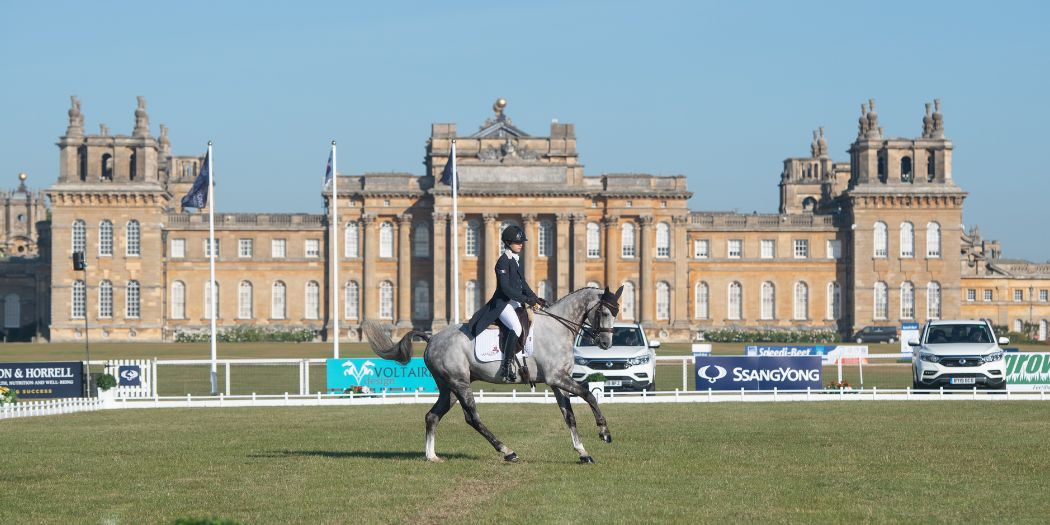 Join H&C+ Today
London, United Kingdom – August 30th, 2023 – Leading international equestrian sports network Horse & Country (H&C) today announced details of extensive and exclusive live coverage of the Blenheim Palace International Horse Trials (BPIHT). Members of H&C's streaming service, H&C+, will be able to watch world class action across the weekend of 16th and 17th September, including the Cross Country and Showjumping phases of both the 4* Short and 4* Long classes. And on the Sunday morning there's the chance to see how the combinations are presenting in the final vet inspection for the 4* Long.
H&C+ members get access to all of H&C's other live streams and eventing fans can look forward to more great live coverage with Osberton International, Maryland 5 Star, and Les 5 Étoiles de Pau all coming up soon. Members can also enjoy H&C's extensive library of masterclasses, rider profiles and documentaries, featuring many of the top names from the eventing world. 
Annual membership of H&C+ is only £74.99 as a one-off payment, or there's an option to pay in 12 monthly instalments of £7.99. And non-members who wish to watch BPIHT can choose H&C+ Freestyle, H&C's Pay Per View option, and buy a pass for the event for just £17.99.
H&C's coverage of BPIHT will be produced by Paul Tapner's Pivot Productions with expert commentary from H&C favourites Nicole Brown and Ben King.
Commenting for H&C, Director of Content, Jonathan Rippon said, "I am delighted to be able to bring our members this prestigious event once again. It's a firm favourite with our audience and further evidence of H&C's commitment to be the Home of Eventing. It's also a pleasure to work with new organisers, Stable Events, and we're looking forward to a long and productive relationship."
Katrina Midgley, Event Organiser said, "We are very excited to partner with H&C to not only bring visitors first class reporting on the sport but also to enable everyone either at home or at the event to have live up to date information and commentary on all the action at the Blenheim Palace International Horse Trials."
To watch all H&C's BPIHT coverage, make sure you are signed up to H&C+.  Members can watch online or with H&C's mobile apps, as well as on Roku, Apple TV, Android TV, and Amazon Fire. Both H&C+ members and H&C Freestyle pass holders can watch all the action from BPIHT on-demand from the following day. Full details on how to join or purchase your H&C+ Freestyle pass can be found at www.horseandcountry.tv
ENDS
Media Contact H&C:
Richard Burdett richardb@horseandcountry.tv +44 (0) 7768 511702
Media Contact BPIHT:
JB Promotions PR & Marketing 
Email – team@jbpromotions.co.uk
Copyright free imagery available on request
Please follow BPIHT on Instagram, Facebook and TikTok @blenheimhorse 
#BPIHT23
About Horse & Country Horse & Country is the leading international sports network for the passionate and active equestrian community. Headquartered in London, it is available globally via connected TVs, mobile and web and on leading digital and pay-TV platforms in the US, UK, Ireland, Germany, Austria, the Netherlands, Sweden, and Australia. Horse & Country's programming line-up includes live coverage from leading sporting competitions in all equestrian disciplines, as well as training and learning shows, documentaries and entertainment.
The Blenheim Palace International Horse Trials has been a highlight of the equestrian calendar for over three decades. Set in the stunning surroundings of Blenheim Palace, the event attracts riders and spectators from around the world to enjoy world-class equestrian competition and a range of family-friendly activities. www.bpiht.co.uk 
Stable Events and their parent company are also the organisers of The Game Fair, which is celebrating its 65th Anniversary in July, and the LAPADA Fair, an important showcase for the arts and antiques sector held each year in Berkeley Square, Mayfair.