Horse & Country and Country & Stable announce new partnership offering savings on EVERYday essentials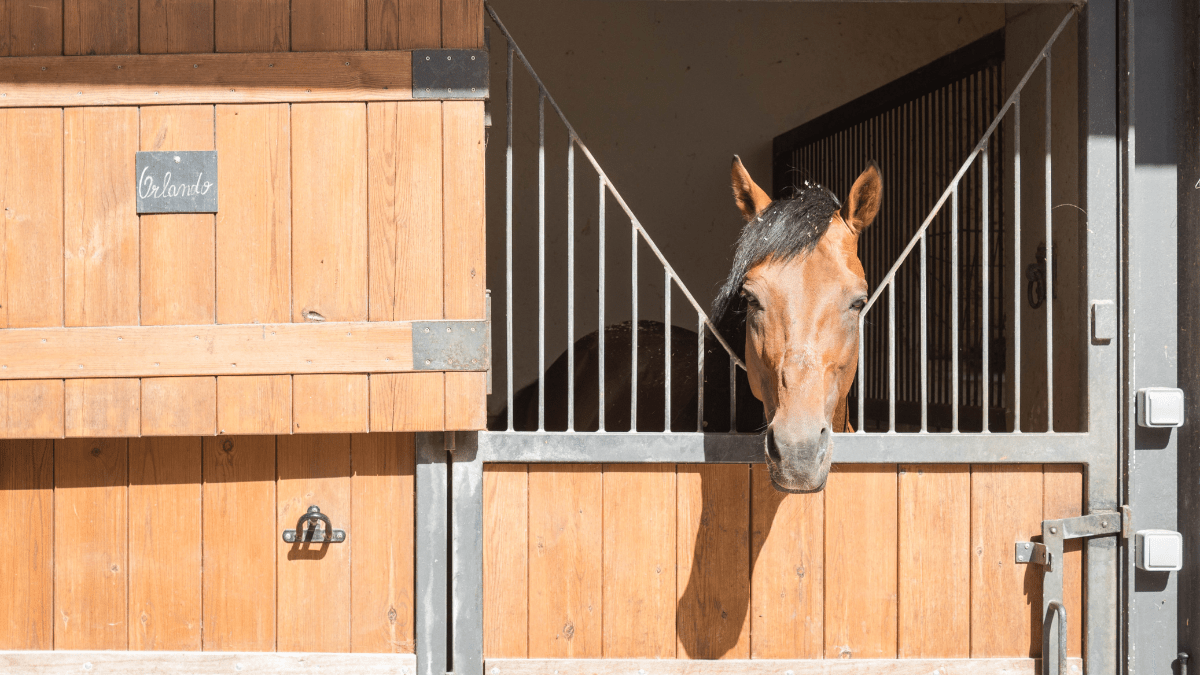 Join H&C+ Today
London, United Kingdom – October 13th 2022 – Online equestrian retailer Country & Stable and international equestrian sport network Horse & Country (H&C) are pleased to announce a major new promotional and marketing partnership. This wide-ranging partnership is designed to help both Country & Stable and H&C+ customers get even more value for money during the cost of living crisis.
Members of H&C's subscription service, H&C+, will soon be able to claim a discount of 15% on Country & Stable's EVERYday collection, including more than 100 quality products for horse, rider and yard. With products on offer all-year round from turnout rugs to worming kits, to brushes and boots, there's every opportunity for shoppers to save the cost of their H&C+ membership or more, across the course of the year. There's never been a better time to be an H&C+ Member!
Customers of online retailer, Country & Stable, will find that they can receive an exclusive discount of 15% on an H&C+ Annual Membership in return, allowing them to view exclusive live equestrian sports events from around the globe, in addition to exciting shows, series and even more on demand equestrian content.
More information about the range of products included can be found at horseandcountry.tv/memberrewards. H&C+ Members simply need to be logged in to the H&C+ service, to be able to view the terms and conditions and to click through to purchase from Country & Stable. Availability of retail products within the range may change seasonally, so H&C+ Members are encouraged to check the Country & Stable site regularly, to make the most of their exclusive Member Rewards.
Commenting on this latest addition to the H&C+ service, Heather Killen, CEO of H&C, said "We bring our members great programmes and live streams every day of the year but we don't want to stop there. Our partnership with Country & Stable is a sign of our commitment to add a whole range of exclusive benefits and rewards to H&C+, which will add significant everyday value to our viewers."
For Country & Stable, Sophie Whitfield, Head of Marketing, commented, "We provide our customers with an online retail space packed full of products to meet the needs of their equestrian and/or country lifestyle. To enhance the customers' shopping experience and to come more in line with the current economic climate, we have developed the EVERYday collection, ensuring our customers can shop efficiently and reasonably, at the quality they know, all in one place. Partnering with Horse & Country is an exciting platform to support the message and growth of EVERYday."
Annual Membership of H&C+ is just £59.99, representing a saving of over 16% on the monthly option of £5.99. Members can watch online or with H&C's mobile apps, as well as on Roku, Apple TV, Android TV, and Amazon Fire. Full details on how to join can be found at horseandcountry.tv
ENDS
Contacts:
Sophie Whitfield (Head of Marketing, Country & Stable of Olney Limited)
Sophie@countryandstable.com / 01234 866894
Katie Allen-Clarke (Director of Marketing, H&C)
katiea@horseandcountry.tv / 07706 802402
About Horse & Country:
Horse & Country is the leading international sports network for the passionate and active equestrian community. Headquartered in the UK, it is available globally via connected TVs, mobile and web and on leading digital, pay-TV and FAST platforms in the UK, Ireland, The Netherlands, Belgium, Germany, Austria, Scandinavia, USA, Australia, and New Zealand. Horse & Country's programming line-up includes live coverage from leading sporting competitions in all equestrian disciplines, as well as training and learning shows, documentaries, and entertainment.
About Country & Stable:
County & Stable is an online retailer offering a wide range of riding equipment, horse wear and equestrian and country clothing. They offer everything a country enthusiast would need, and horse owner would want from a tack shop. Country & Stable believe that their customers deserve the finest equestrian clothing, products, and equipment, all delivered with the highest level of customer service, offering absolute quality not just in products, but in experience and value for money.