H&C+ To Live Stream Grand Prix & Freestyle from the LeMieux National Dressage Championships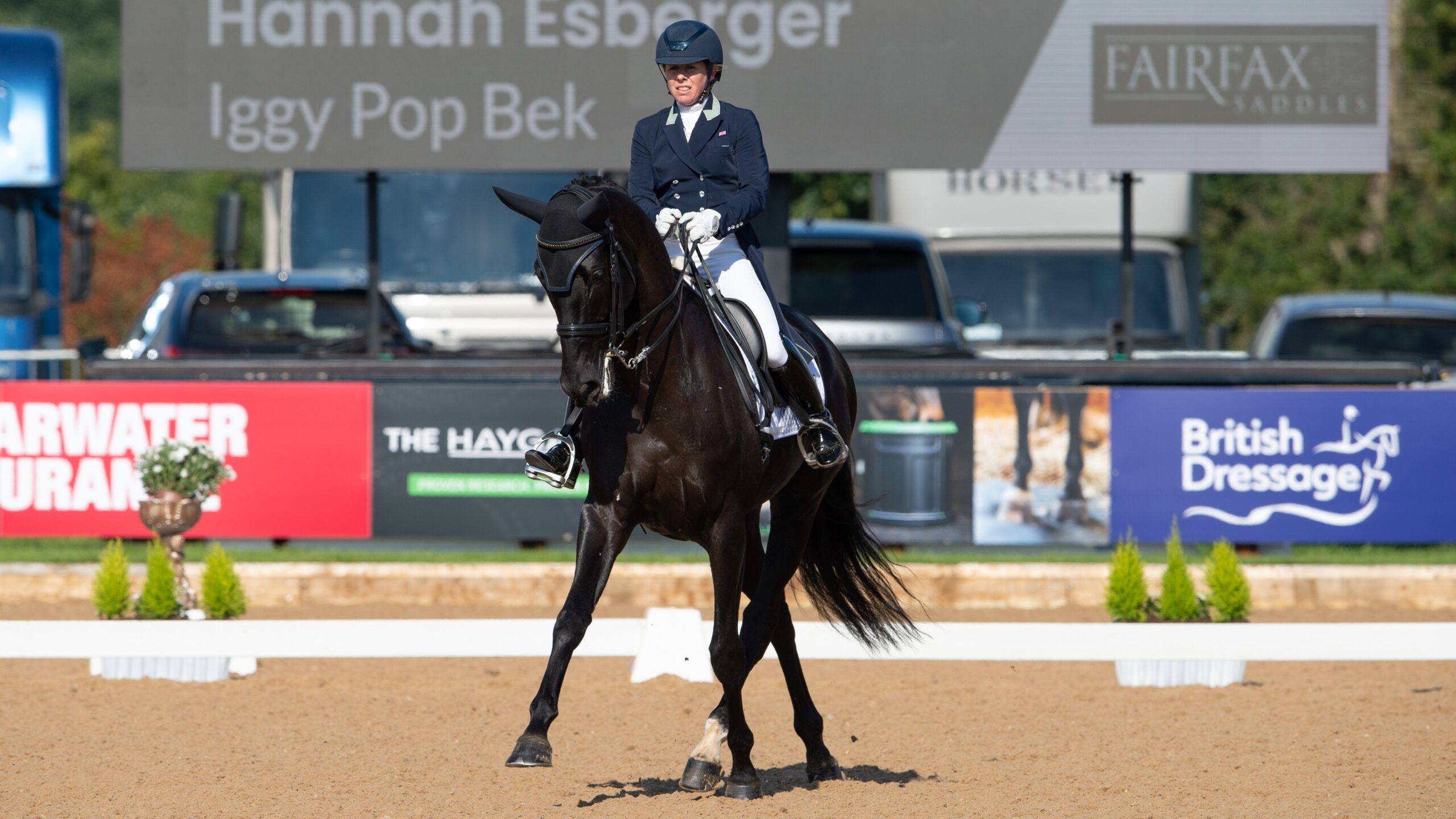 Join H&C+ Today
London, United Kingdom – September 6th, 2022
There's a real treat coming up on Horse & Country's streaming service, H&C+, with coverage from this year's LeMieux National Dressage Championships.
One of the highlights on the competition calendar, the championships take place at Somerford Park, Cheshire from September 15 to 18, with live streaming of the two showpiece classes at the Nationals available for the very first time.  Coverage from the main arena on all four days will also be accessible on demand post-event.
Live stream action will include the LeMieux Grand Prix Gold Championship from 10.11am to 13.10pm on Saturday, September 17th, with the prize giving at 14.22pm.
This will be followed on Sunday, September 18th, with live coverage of the Kudos Grand Prix Freestyle Gold Championships from 16.05pm to 17.45pm.
The prize giving to crown the 2022 LeMieux National Dressage Champion will then take place immediately afterwards at 17.55pm.
There's a host of big-name pairings set to take part, including World and European Championship team silver medallist Gareth Hughes riding Sintano Van Hof Olympia, Laura Tomlinson with Fallatijn Van Karos and Lara Butler on Christian, to name just a few of the leading riders heading to Somerford Park.
H&C's Director of Content, Jonathan Rippon, commented: "We are delighted to be streaming this prestigious event and looking forward to some top-class sport in these two feature classes.
"Dressage coverage on Horse & Country continues to grow and it is fantastic to bring so much brilliant action to our thousands of loyal followers and supporters."
Annual Membership of H&C+ is just £59.99, representing a saving of over 16% on the monthly option of £5.99. Members can watch online or with H&C's mobile apps, as well as on Roku, Apple TV, Android TV, and Amazon Fire. Full details on how to join can be found at horseandcountry.tv
ENDS
Media and Advertising Contact:
Sophie Conway sophiec@horseandcountry.tv +44 (0) 7904 004660
Tim Smith: tim@timsmithmarketing.co.uk 01724 784600
About Horse & Country
Horse & Country is the leading international sports network for the passionate and active equestrian community. Headquartered in the UK, it is available globally via connected TVs, mobile and web and on leading digital, pay-TV and FAST platforms in the UK, Ireland, The Netherlands, Belgium, Germany, Austria, Scandinavia, USA, Australia, and New Zealand. Horse & Country's programming line-up includes live coverage from leading sporting competitions in all equestrian disciplines, as well as training and learning shows, documentaries, and entertainment.