H&C Announces Extensive 2023 Eventing Livestream Line-up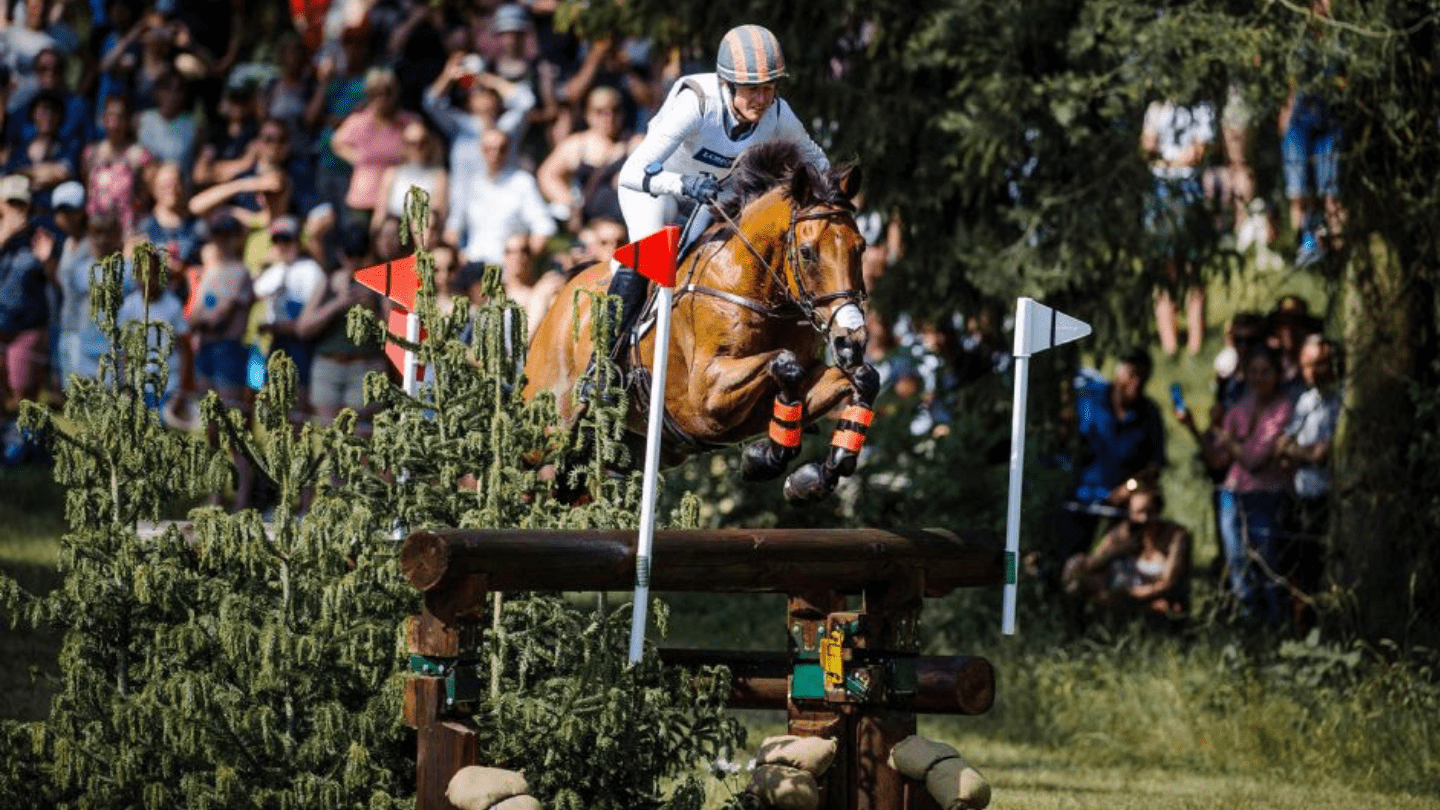 Join H&C+ Today
Lexington, Kentucky – June 2nd, 2023 – Horse & Country (H&C), the leading international equestrian sports network, has unveiled its most extensive eventing livestream line-up for 2023. North American-based members of H&C's streaming service, H&C+, will enjoy exclusive coverage from at least nine events, including two of the world's eight CCI5* competitions.
The list of international events features several iconic venues and spans the United States, several countries in Europe, including France, Germany, and the United Kingdom, and Australia. H&C will stream the cross-country phase from all events, and viewers will be treated to all three phases of competition from CCI5* events at Longines Luhmühlen Horse Trials and Les 5 Étoiles de Pau.
"We are delighted that H&C continues to be known as the Home of Eventing, and we are dedicated to bringing another strong line-up of live coverage to our passionate audiences around the world, including our growing viewership in the United States. More news about additional eventing broadcasts and programming in 2023 will be coming soon," commented H&C Director of Content Jonathan Rippon.
The current H&C livestream schedule includes:
June
Bramham International Horse Trials CCI4*-L and CCI4*-S (GBR) – June 10
GM Specialty Vehicles Melbourne International Three Day Event CCI4*-L (AUS) – June 11-12
Longines Luhmühlen Horse Trials CCI5*-L and CCI4*-S (GER) – June 14-18
July
Burgham International Horse Trials CCI4*-S (GBR) – July 29-30
August
Magic Millions Festival of British Eventing, Gatcombe (GBR) – August 5-6
NAF Five Star Hartpury International Horse Trials CCI4* (GBR) – August 9-13
MARS Great Meadow International CCI4* (The Plains, Virginia) – August 24-27
September
The United States Eventing Association American Eventing Championships presented by Nutrena Feeds (Lexington, Kentucky) – August 29-September 3
October
Osberton Horse Trials CCI3*-L (GBR) – September 30-October 1
Les 5 Étoiles de Pau CCI5*-L (FRA) – October 26-29
November
Sydney International Three Day Event CCI4* (AUS) – November 11-12
In addition to top-notch live sport, H&C has extensive educational content for eventing fans. A Masterclass with U.S. Olympic eventer Lauren Nicholson was released on May 2, 2023. A Masterclass with notable international eventers Sydney Elliott (USA) and Kai Steffen-Meier (GER) and a Masterclass with Ariel Grald (USA) will both be available in the summer of 2023.
H&C+ members can watch online or with H&C's mobile apps, as well as on Roku, Apple TV, Android TV, and Amazon Fire. With two annual membership options and a new pay-per-view offering, H&C+ Freestyle, there are even more ways to access H&C's vast library of content. Full details on how to join can be found at horseandcountry.tv/select-plan.
Beyond H&C's extensive sports coverage, both live and on demand, H&C+ members also get access to more than 1,800 hours of equestrian programming featuring content from all disciplines, masterclasses and training series, barn tours, rider profiles, and documentaries.
H&C offers numerous high-profile opportunities for equestrian brands to advertise around live events including in-stream billboards, in-stream video ads, and pre-roll video ads. For further details, contact Tattie Singer, H&C Director of Strategic Partnerships, North America, at the details below.
Media and Advertising Contact:
Tattie Singer
Director of Strategic Partnerships, North America
tatties@horseandcountry.tv
781-985-0796
About Horse & Country
Horse & Country is the leading international sports network for the passionate and active equestrian community. Headquartered in London, it is available globally via connected TVs, mobile and web and on leading digital and pay-TV platforms in the US, UK, Ireland, Germany, Austria, the Netherlands, Sweden, and Australia. Horse & Country's programming line-up includes live coverage from leading sporting competitions in all equestrian disciplines, as well as training and learning shows, documentaries, and entertainment.