H&C announces biggest ever live dressage line-up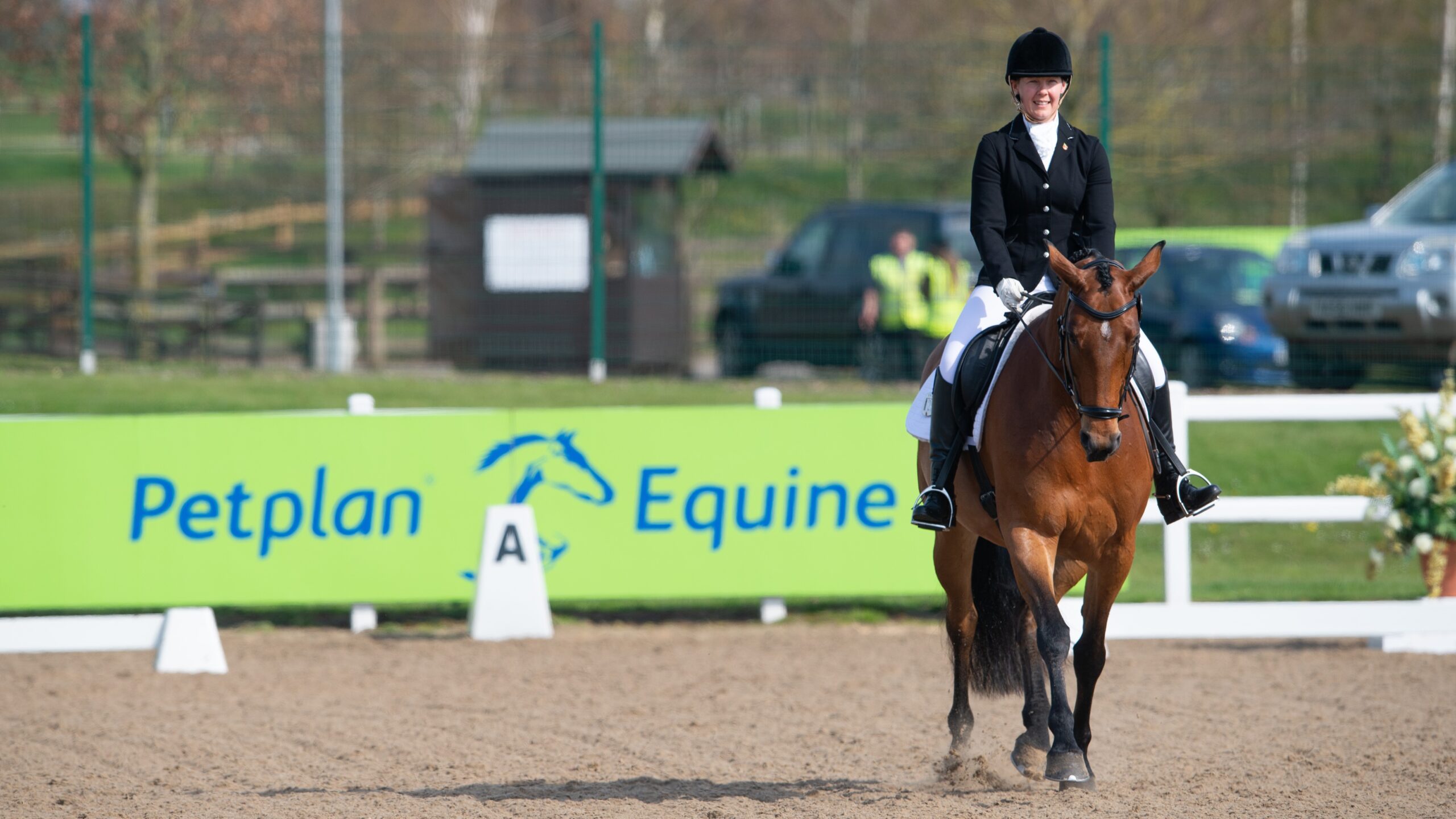 Join H&C+ Today
London, United Kingdom – April 17th, 2023 – There's never been a better time for dressage fans to join H&C+. Over the next three months members can watch exclusive live coverage from H&C's biggest ever dressage line-up.
The action starts this Wednesday with the NAF Five Star Winter Dressage Championships where viewers can watch the competition across all three arenas. Other landmark events include the I.C.E. Horseboxes All England Dressage Festival from Hickstead, again with multiple arena coverage, and the CDI4* Grand Prix and Freestyle from the Royal Windsor Horse Show. And, as ever, H&C will be back at Hartpury in early July for the NAF Five Star Festival of Dressage.
As well as extensive UK coverage, H&C brings members the very best dressage from round the world and there's the chance to watch the Sydney CDI in late April. Further international events will be announced shortly.
The full line-up for the next three months is:
NAF Five Star Winter Dressage Championships (19th – 23rd April)
Sydney CDI (26th – 28th April)
BD Premier League, Addington (28th – 30th April)
I.C.E Horseboxes All England Dressage Festival, Hickstead (9th – 14th May)
CDI4* FEI Dressage Grand Prix, Royal Windsor (10th May)
CDI4* FEI Dressage Freestyle, Royal Windsor (11th May)
BD Premier League, Somerford Park (26th – 28th May)
Wellington CDI (5th – 11th June)
BD Premier League, Wellington (6th – 11th June)
BD Premier League, Vale View (21st – 24th June)
NAF Five Star Hartpury Festival of Dressage (July 4th – 9th)
H&C+ members get access to these events and all of H&C's other live streams as well as our extensive library of masterclasses, rider profiles and documentaries. Annual membership is only £59.99 or £6.99 a month for 12 months. And non-members can choose H&C+ Freestyle, H&C's Pay Per View option, and buy a pass to any live event with prices starting from just £7.99.
Commenting for H&C, Director of Content, Jonathan Rippon, said, "We're delighted to bring our members such a strong dressage line-up over the next three months. We continue to build our partnerships with venues, events, and sponsors, and look forward to announcing an equally impressive line-up for the second half of the year."
To watch all H&C's dressage coverage, make sure you are signed up to H&C+.  Members can watch online or with H&C's mobile apps, as well as on Roku, Apple TV, Android TV, and Amazon Fire. H&C+ members and H&C Freestyle pass holders can watch all the action on-demand from the following day. Full details on how to join or purchase your H&C+ Freestyle pass can be found at horseandcountry.tv
ENDS
Media Contact:
Richard Burdett richardb@horseandcountry.tv +44 (0) 7768 511702
Advertising Sales Contact
Lyndsay Langdon lyndsayl@horseandcountry.tv +44 (0) 7775 608445
About Horse & Country
Horse & Country is the leading international sports network for the passionate and active equestrian community. Headquartered in London, it is available globally via connected TVs, mobile and web and on leading digital and pay-TV platforms in the US, UK, Ireland, Germany, Austria, the Netherlands, Sweden, and Australia. Horse & Country's programming line-up includes live coverage from leading sporting competitions in all equestrian disciplines, as well as training and learning shows, documentaries and entertainment.