H&C and Ridely announce wide-ranging partnership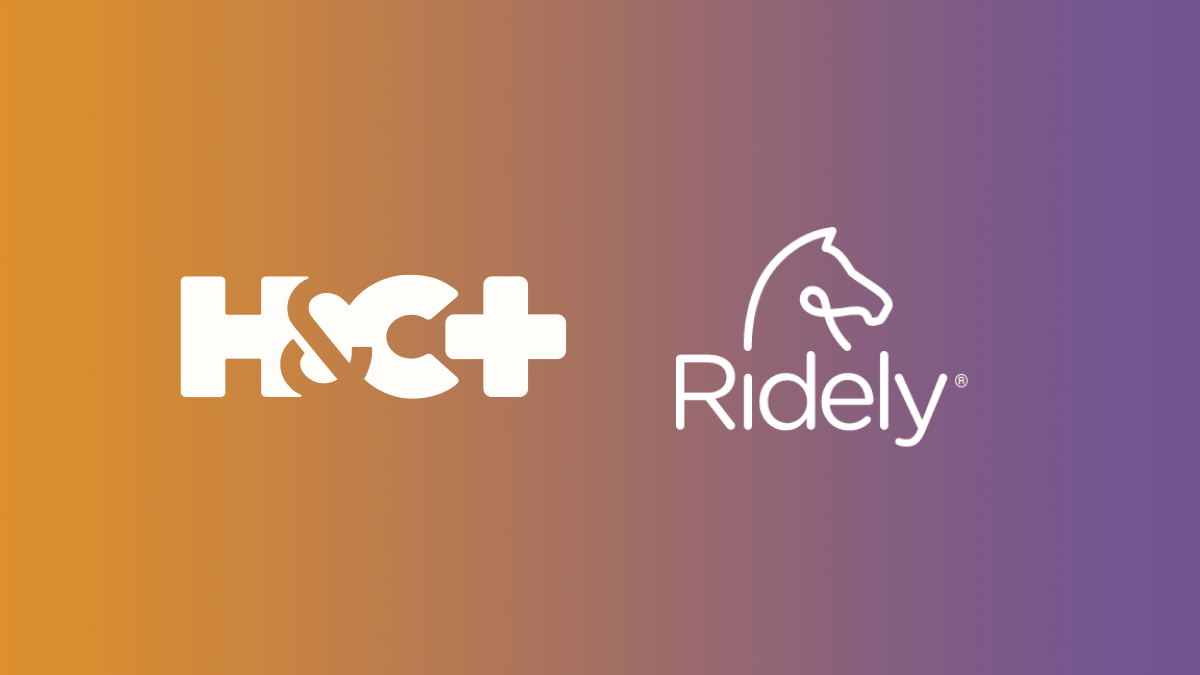 Join H&C+ Today
London, United Kingdom – August 10th, 2023 – International equestrian sports network Horse & Country (H&C) and Ridely, the market-leading rider training app, have come together to offer active riders easier access to the best and most diverse range of premium quality equestrian content in the world.
The two companies have been at the forefront of the transformation of the equestrian media landscape in recent years, leading the video revolution whilst developing strong, complimentary platforms and content rosters. 
H&C focuses primarily on live sport, training, and entertainment. Its streaming platform, H&C+, offers members over 500 days of live sports coverage every year as well as training content featuring many top riders. In addition, the company has developed an unrivalled portfolio of entertainment titles, offering behind the scenes insight into the people and personalities within the sport. Key titles include All Star Academy, Swipe Up Kick On, Daisy Dines With, Lights Camera Atkinson, Born to Ride, and Back to Basics. 
In addition to H&C+, H&C also runs linear channels which are distributed across cable systems and FAST services, such as Samsung TV Plus and LG Channels, as well as sports specialist streamer, FUBO. Overall, H&C reaches over 1.5m people every month, helping raise the profile of the sport, the riders, and some of the most prominent equestrian influencers, many of whom got their first breakthrough appearing in H&C shows. 
Ridely (tagline – "Your digital training partner") is the number one app for equestrians looking to improve their riding (all of them!). Ridely specialises in creating premium quality, bitesize training clips allowing members instant access to world class knowledge across multiple disciplines. The breadth and depth of their content is matched only by the quality of their talent roster which features legends such as Charlotte Dujardin, Carl Hester, Ingrid Klimke and Meredith Michaels-Beerbaum, as well as some of the very best up and coming young talent including Joe Stockdale, Jack Whitaker, and Lillie Keenan. Every day, Ridely helps thousands of riders to learn, improve and become the best riders they can be. 
The first phase of the partnership will comprise three key elements:
Joint Membership:

From Aug 10

th

, Ridely and H&C+ will offer a combined membership package. New members to both platforms will have full access to all features of the Ridely Pro and H&C+ Annual services for a single payment of £124.99, a significant discount against separate subscriptions to each.
Single Sign-On:

The partners have created a new subscription journey that provides seamless access to both services through a single sign-on for joint members. Additional cross-platform features, such as combined search, are in the pipeline.
Content adaptation and creation:

As part of the partnership, each party will be showcasing some content from the other to illustrate what's on offer. An initial series, entitled The Ridely Show, has been produced from Ridely training content and will run on H&C's linear channels. The series will introduce Ridely talent to a broader audience and let viewers know they can now sign up for the H&C+ and Ridely Pro bundle. At the same time, short-form clips from H&C content, branded Train with H&C+, will be available within Ridely's public chat groups with links to the joint subscription journey.
On behalf of H&C, Chairman and CEO Heather Killen said, "The digital landscape in the equestrian world is at an exciting stage with many innovators developing tightly targeted projects with great potential. At H&C we believe the next step is to offer active equestrians a choice of services that suits their needs under a single subscription umbrella, offering real value and utility to our customers and the businesses that want to reach them. Our partnership with Ridely is a great example of what we believe the future will look like." 
On behalf of Ridely, founder and CEO Ingrid Sundqvist said, "This partnership will create great value for equestrians seeking to learn more and discover inspiring content. Ridely and H&C have the same type of audience but different offerings, which makes this partnership a very natural fit." 
ENDS
Image Credit
Tilly Berendt (David Doel/Galileo Nieuwmoed at Les Étoiles de Pau, 2022)
Media Contact H&C:
Richard Burdett richardb@horseandcountry.tv +44 (0) 7768 511702
Media Contact Ridely:
Ingrid Sundqvist, ingrid@ridely.com, +46 708 83 83 69
About Horse & Country
Horse & Country is the leading international sports network for the passionate and active equestrian community. Headquartered in London, it is available globally via connected TVs, mobile and web and on leading digital and pay-TV platforms in the US, UK, Ireland, Germany, Austria, the Netherlands, Sweden, and Australia. Horse & Country's programming line-up includes live coverage from leading sporting competitions in all equestrian disciplines, as well as training and learning shows, documentaries and entertainment.
About Ridely
Ridely is the digital training partner for equestrians on all levels and disciplines, supporting them to increase their learning, find solutions to their problems and become the very best rider they can be. Learn from 450+ filmed riding exercises with 65 top trainers, including 11 Olympians such as Carl Hester, Charlotte Dujardin, Henrik von Eckermann, Ingrid Klimke and Andrew Hoy. Join a structured training program that takes you towards your goals, and get advice from real educated trainers in our supportive community groups. Ridely also offers an interactive training calendar and the possibility to live share your rides to make sure someone has your back if you should fall off when riding alone. 
About the Joint Membership
The annual subscription combines the H&C+ standard membership and the Ridely PRO plan. This offer is currently only available to new members. Please view full terms and conditions for the H&C+ agreement here, and for Ridely PRO here.