Top Marks: Rising Stars
Kelly Marks takes on a variety of different challenges in these special episodes.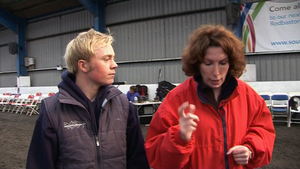 Alex is the new kid on the block training to become Monty's new tour rider, and Banksy is a young horse training for HOYS. Can Kelly help them get to the top? (S1, Ep 1/1)
Included with H&C+
Ready to start your journey? Create your H&C+ account today!
H&C+ beitreten