Charlotte Dujardin needs World Cup wild card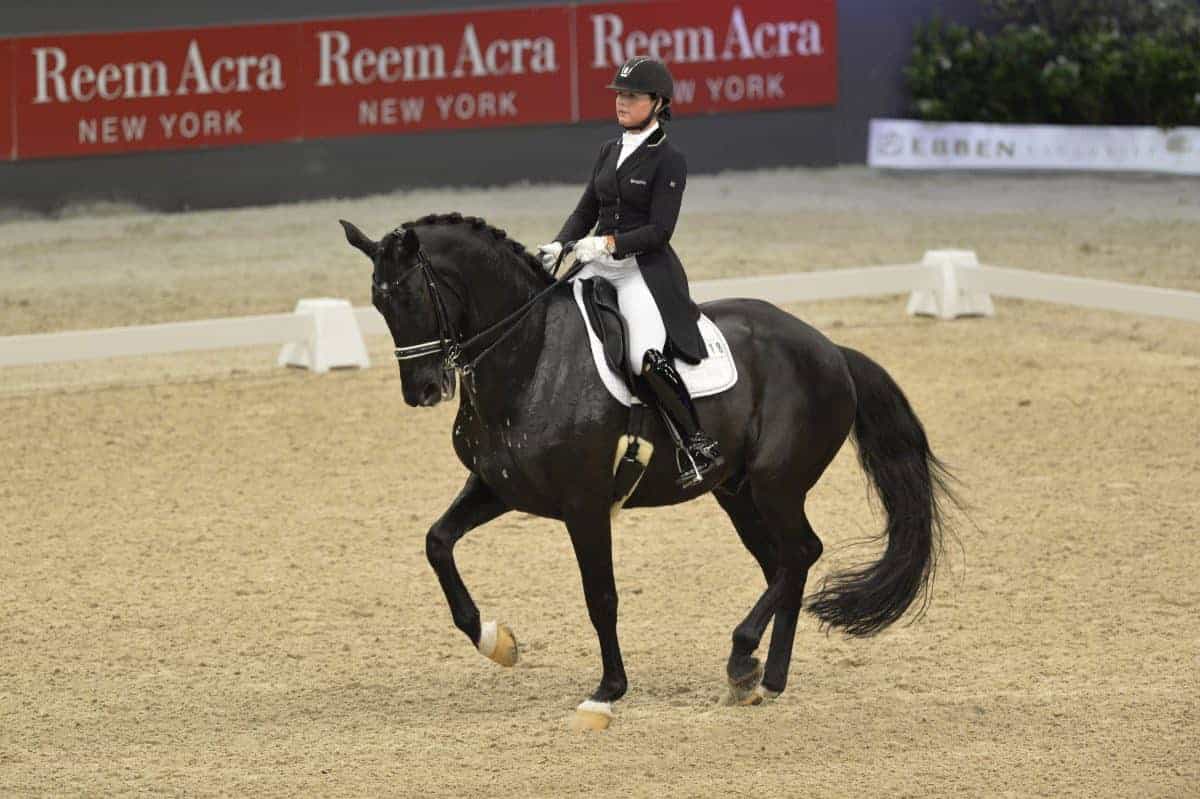 Join H&C+ Today
The Dutch were dominant at their home leg of the Reem Acra FEI World Cup series, held in's-Hertogenbosch – but the result has cast doubt over whether Olympic gold medallist Charlotte Dujardin will compete at the final.
Tough competition
Edward Gal – who won the final back in 2012 with Totilas – was the undisputed winner in 's-Hertogenbosch, scoring 86.700% with Glock's Undercover.
Rising starDanielle Heijkoop andKingsley Siro produced another strong performance to finish second with 79.650%. This combined with their third place at Olympia in December has seen them rocket up the overall standings to 10th place, thereby knocking Charlotte and Valegro out of a qualifying spot for the final.
The British Equestrian Federation must now apply for a wild card for Charlotte if she wants to compete at the final, which will take place in Lyon from 17-21 April.
First timer
It is the first time Danielle Heijkoop has qualified for the final. "I'm very excited. I was never expecting to qualify, but now that I have the opportunity I will definitely go!" said the 27-year old.
Edward Gal was full of praise for Glock's Undercover, who has steadily crept up the dressage rankings. "In the first extension we had a mistake but for the rest he was fabulous, really good. He worked with nice expression and we even managed to stand still at the end," he said.
The stage is now set for an exciting final with a number of top riders in with a strong chance – it just remains to be seen whether world number one Dujardin will be among them.
Result
1, Glock's Undercover (Edward Gal) NED 86.700;
2, Kingsley Siro (Danielle Heijkoop) NED 79.650;
3, Fixdesign Eremo del Castegno (Valentina Truppa) ITA 79.475;
4, El Santo NRW (Isabell Werth) GER 78.575;
5, Johnson (Hans Peter Minderhoud) NED 77.975;
6, Arlando (Diederik van Silfhout) NED 76.600;
7, Vingino (Tommie Visser) NED 74.925;
8, Axis TSF (Terhi Stegars) FIN 72.800;
9, Thriller (Katja Gevers) NED 72.450;
10, Noble Dream Concept Sol (Marc Boblet) FRA 71.525;
Full Standingshere