Britain fifth at World Tent Pegging Finals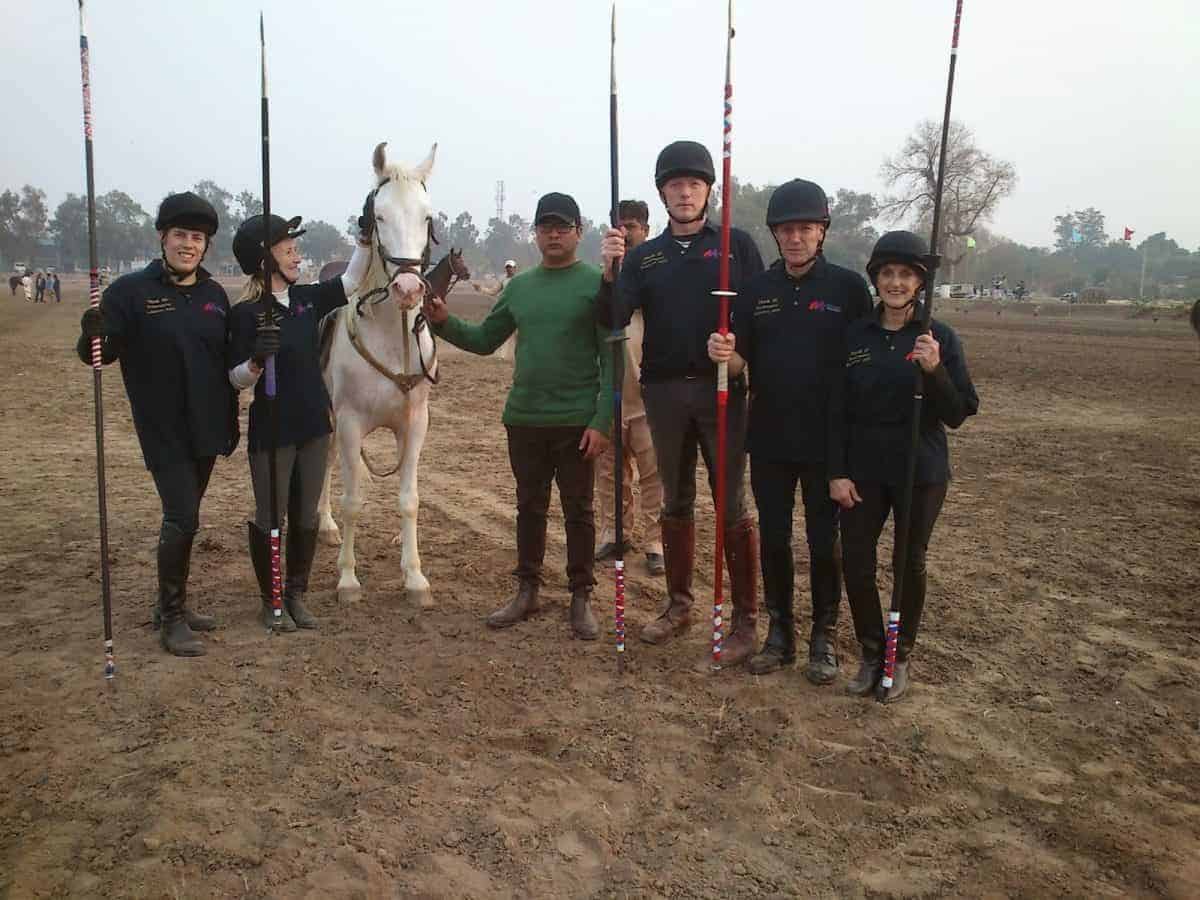 Join H&C+ Today
Great Britain has come fifth in the World Tent Pegging Championships in Pakistan.
Really tough
The team, which comprised Adrian Deane, Jacky Chandler, Jenna Copley, Michael Smith and Tina Ricketts-Smith, were up against teams from all around the world, including Australia, Oman, Yemen, USA, Germany and Pakistan.
"This year the competition was really tough with some of the world's leading teams being represented," said Tina, a McTimoney (MCA) chiropractor. "We all rode local horses which proved a challenge in itself."
Cavalry sport
Tent pegging is based on the cavalry sport of removing wooden 'tent pegs' from horseback using a sword or a lance while in full gallop.
"What a fantastic sport!" said Liz Carson from the MCA, whosupplied the team's practice kit for the trip. "We are always keen to support our members and I believe this is one of the most unusual sports the MCA has supported so far. We were delighted to hear they finished fifthand are rightly very proud of Tina and the team."