BE Jump Training championship round-up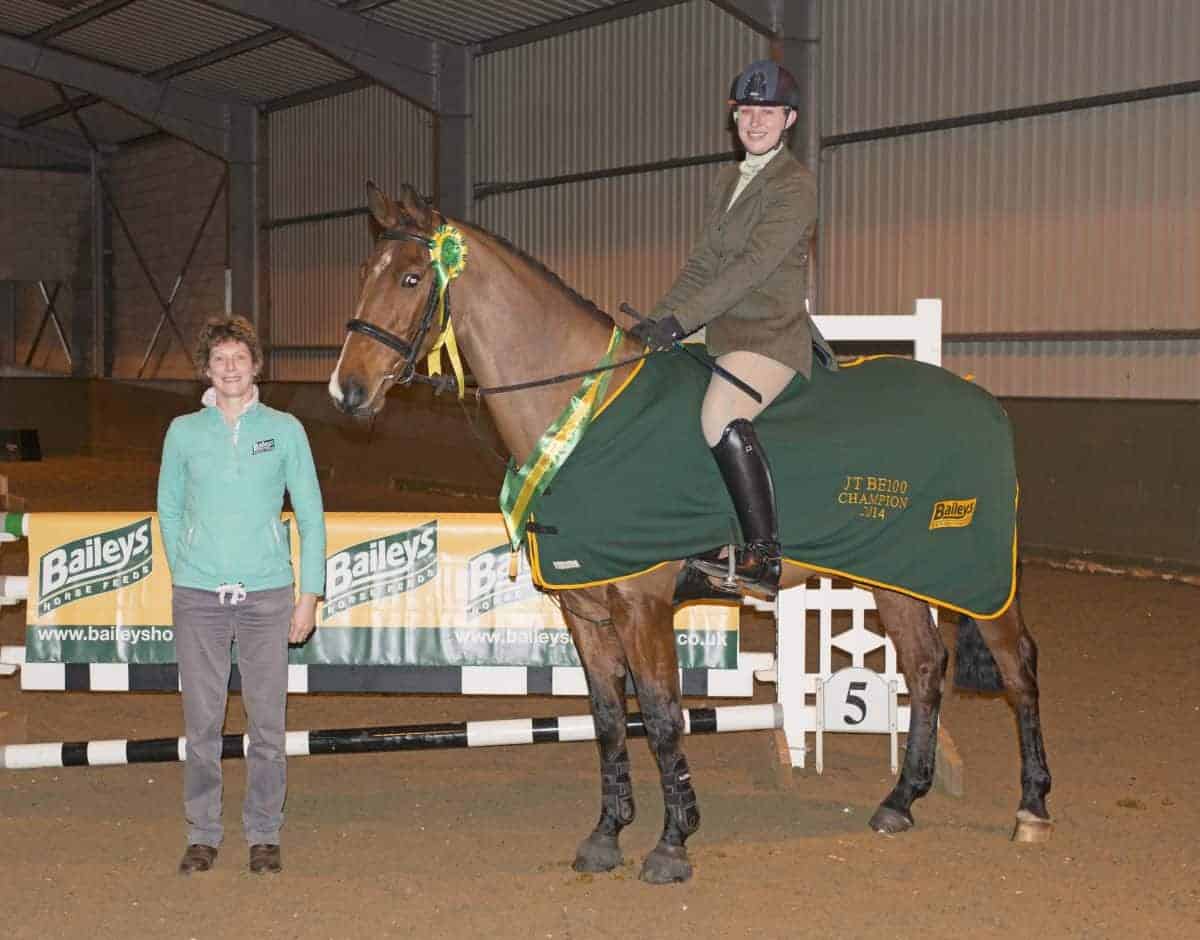 Join H&C+ Today
British Eventing's 2014Jump Training (JT) series came to a close at the weekend, with the championships taking place at Warwickshire College's Moreton Morrell (9 March).
Duns dominate
The first winner of the day was Betty Baker from Coventry, who rode her 13.2h dun Broadlands Blue Eyed Boy to victory in the 80cm championship. Aged just 12, Betty won the class with two clear showjumping rounds and a style mark of 14.5.
Two points behind her was the 2013 JT80 champion, Jenny Naylor-Davis with her new ride, Jump Que, who had to settle for second place this year.
Taking the title in the JT90 championship was another pint-sized dun, this time in the guise of Moy Hazy Dawn (above), ridden by Megan Elphick from Bicester. The 17-year-old posted a very impressive score of 10 for style, but had one down to finish on 14. This was just point ahead of 36-year-old Charlotte West, who took the runner-up sport riding The Candy Man.
Tendon injury
Camilla Hardie (above) from Newport was crowned the JT100 champion, riding Dutch-bred Beau Jangles IV. The 34-year-old jumped clear to finish on 10.5 for style and win the class. In second place was Jo Thorogood, aged 15, who scored 12 with My Newtown Clover.
Camilla's win was all the sweeter as her horsehas been out of action with an Achilles tendon injury after he was he was kicked by another horse in December 2012.
"There was a chance that he would never be ridden again so to have him jumping like he has been recently is fantastic," she said. "Winning the championship with him is definitely not something I would could ever have pictured."
High standard
The JT showjumping series offers riders a training experience in a competitive environment. Each class starts with guided course walks and warm-up sessions with BE accredited coaches. Competitors then jump the course and are given feedback, before having another go.
Judging and advising as this year's championships were BE accredited coach David Sheerin and international rider Nick Gauntlett.
According to Jane Buchan, marketing manager for Baileys Horse Feeds, which sponsors the event, the standard this year was higher than ever.
"The series has definitely grown in stature and recognition over the past couple of years, with riders recognising its value for pre-season training as well as for young horses, young riders and new combinations," she said.
Full results from the championships can be found on the British Eventing website.