Two more riders disqualified for overuse of spurs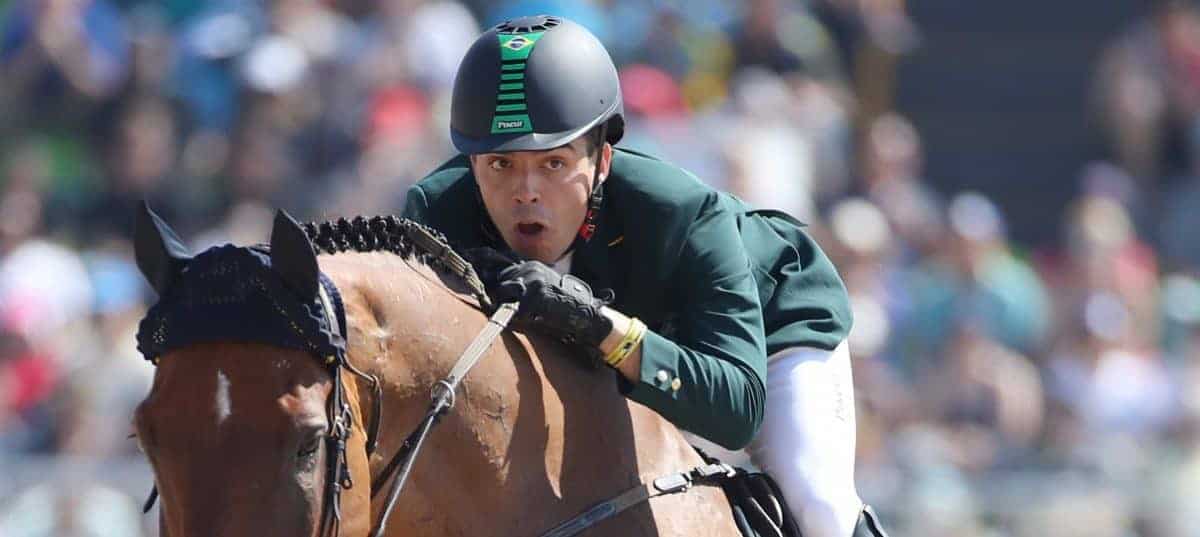 Join H&C+ Today
Brazil's Stephan de Freitas Barcha became the third showjumper to be disqualified in Rio, after falling foul of the FEI rules on use of spurs.
Riding Landpeter do Feroleto, the Brazilian finished on eight faults in the first round of the team competition. However, he was later disqualified for 'overuse of the spurs'.
The Brazilian team appealed the disqualification, but the decision was upheld.
Also eliminated under FEI Blood rules was Ukraine's Cassio Rivetti, riding Fine Fleur du Marais.
In Sunday's opening day of showjumping competition, two riders were disqualified for similar reasons. Belgian rider Nicola Philippaerts was deemed to have overused his spurs and – as an individual – his Rio campaign was over.
The Netherlands' Jur Vrieling was also disqualified from the individual competition, but was able to continue in today's team competition.
The FEI released a statement on Friday night: "The FEI's rules are very specific – if any blood is found on the flank of a horse, the Athlete/Horse combination is automatically disqualified from the competition," said Stephan Ellenbruch, President of the Rio 2016 Equestrian Olympic Ground Jury.
"The veterinarians on site have examined the horse, Zirocco Blue, and will continue to monitor to ensure he is fit to compete on Tuesday 16 August for the Jumping Team Round 1 qualifier event."
Rob Ehrens, the Royal Dutch Equestrian Federation national coach, responded to the disqualification: "I've been a professional rider for 27 years and I know the feeling when everything goes wrong. But this should not happen and will not happen again. While Jur and Zirocco Blue are chasing medals, this has to be handled professionally."
Jur Vrieling added: "I was encouraging him, saying 'come on boy, don't do this again'. I should not have given him these extra pushes. It is stupid, this happened in the heat of the moment, and it will not happen again."
In today's competition, Zirocco Blue was once again eliminated for two refusals.