Your Horse Live 2018: Learn from the Experts
Rhi Lee-Jones is in the Equine Learning Zone at Your Horse Live where the audience are asking the experts their burning questions about horse care and riding.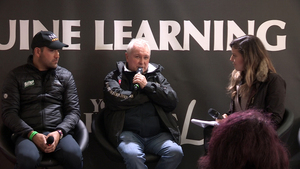 H&C head to Your Horse Live at Stoneleigh Park, where the professionals are addressing questions from the audience in the Equine Learning Zone. (S1, Ep 1/1)
Included with H&C+
Ready to start your journey? Create your H&C+ account today!
Gå med i H&C+