Top Marks: Showing
Kelly Marks takes on a variety of different challenges in these special episodes.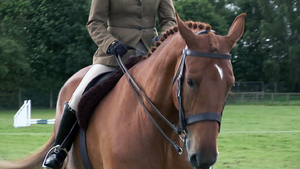 Join Kelly Marks as she ventures into the exciting world of showing with her 18hh giant, Harry. See them practise their gallop at home and compete at shows. (S1, Ep 1/1)
Included with H&C+
Ready to start your journey? Create your H&C+ account today!
Join H&C+