Choose the H&C+ service that's right for you
H&C+ Plans
H&C+ Freestyle (Pay Per View)
No commitments, cancel at any time
H&C+ Annual Membership
Live sports and events

Over 1,000 hours of equestrian content, including:

Masterclasses, gripping documentaries, entertainment and reality shows

Premium linear channel

Exclusive member offers

Access to view archive of rider clips

Purchase and download rider clips for $25 per clip

Watch on your mobile, tablet, TV or laptop
H&C+ Gold Membership
The choice for the competitive rider. All the benefits of H&C+ Annual Membership...
PLUS
Exciting monthly prize draws

Unlimited streams of rider clips
For just $249.99 per year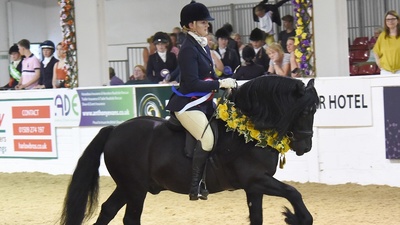 BSPS Winter Championships 2023 Arena UK
Start date: 29th Apr 2023 01:27:09
End date: 1st May 2023 18:27:18
ONLY PAY FOR THE CONTENT YOU WANT TO WATCH!
Choose from our huge selection of live events and legendary series, like All Star Academy, Swipe Up Kick On and Born to Ride!
No commitment, no contract
From just $14.99 per event/season
Access for 30 days