The ultimate guide to starting out in polo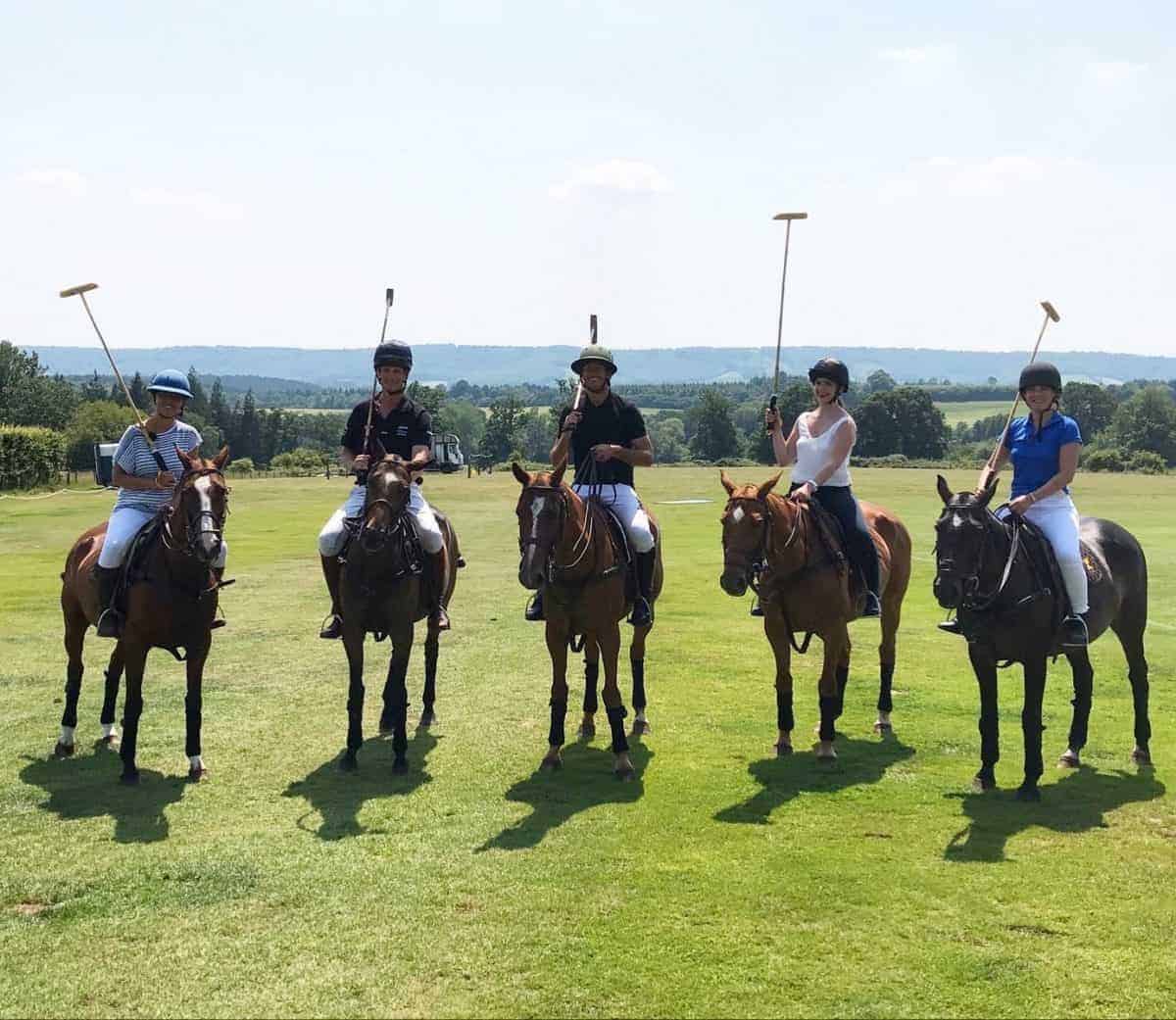 Join H&C+ Today
Nothing says 'summer' quite like watching a game of polo, glass of Pimms in hand. But have you ever thought about having a go yourself?
H&C were lucky enough to have a dabble at Cowdray Park – the home of British polo. We can safely say we are hooked, so we spoke to Charlotte Verdon, who runs Cowdray Park Polo Club Academy with her husband Guy, to find out how we can get involved.
Isn't polo for posh people?!
This is a very common misconception. While glamorous days, such as the Jaeger LeCoultre Gold Cup at Cowdray Park hit the headlines, polo is played regularly at a lower level at around 80 clubs across the country.
It is an extremely welcoming sport, with players from a range of backgrounds, interests and beliefs – the common denominator is their love of this addictive, exhilarating sport.
There are a number of options and a variety of polo clubs to suit most budgets. Polo is divided into three levels: low, medium and high goal. Low goal offers a cheaper entry-level standard, while high goal is the fastest and most expensive to enter/run a team.
What gear do I need?
If you start at Cowdray Park you simply need comfortable clothes (jeans are fine). You will be given a pony, boots, hat and stick and away you go. If you become a real polo addict and play in the top teams, the smartest fashion houses will kit you out and an Oakley horsebox will provide your home from home.
How experienced a rider do you need to be?
The riding aids in polo are quite different from traditional English riding, however the polo ponies are kind and forgiving. We welcome riders and non-riders for polo lessons. Clients never cease to be amazed by how responsive the ponies are.
How big are the polo ponies?
Traditionally polo ponies were under 15hh and of Argentine origin (quarter horse X Gaucho pony). As the game has developed and RoR (Retraining of Racehorses) has become more important in the industry, thoroughbreds are now the most common breed. So 16hh 'polo ponies' are not uncommon. The little ponies are very nifty, while thoroughbreds have increased the pace of the game. Participants need to be fit and suitable for these fine horses, in the interest of their welfare.
Where can I take lessons?
Cowdray Park's Polo Academy is a great place to learn. Former England International and 8 goal player Alan Kent heads up the academy, and all the coaches have played polo professionally. For more information visit our website. If Cowdray is too far away, check the governing body's website for a more local option.
How long before I can start playing a game?
This depends on your dedication, determination and hand-to-eye co-ordination. At Cowdray we aim for ten lessons before you launch into instructional chukkas.
Are there beginner games I can play in?
We have established a careful formula to nurture players at grassroots level at Cowdray Park. Once you have mastered our instructional chukkas, you are gently integrated into the club, playing with more established players. The advent of the  'New Yorker Beer Weekend Polo' enables professional players, amateur players and novice players to compete in mixed teams, put together by the club.
What is the handicap system?
The handicap system is key to the game. Beginners start as 'S' for 'Starter'. Once their instructor deems them safe and they have passed a short written test, which is the equivalent of the polo highway code, they progress to -2 and are free to play in matches.
A handicap committee at each club discusses a player's progress and results, and then decide a suitable handicap. A handicap of 0 is perfectly respectable for any amateur player and 10 is the highest handicap awarded. There are just six registered 10 goal players in the UK this season and approximately 3,000 players.
It is the total number of handicaps in a team of four that determines the level of polo played. The lowest level of polo possible is -8 ( 4 x -2), and the highest possible is 40 goal (4 x 10). Low goal polo is defined as -8 to 8 goal, medium 12 to 15 goal and high goal 18+.
To find out more about polo, don't miss Rudall's Round-Up: Cowdray Park where H&C went behind the scenes at a celebrity polo match – and even had the chance to play a chukka with William Fox-Pitt! Available to watch now on H&C Play.