EQSportsNet partners with H&C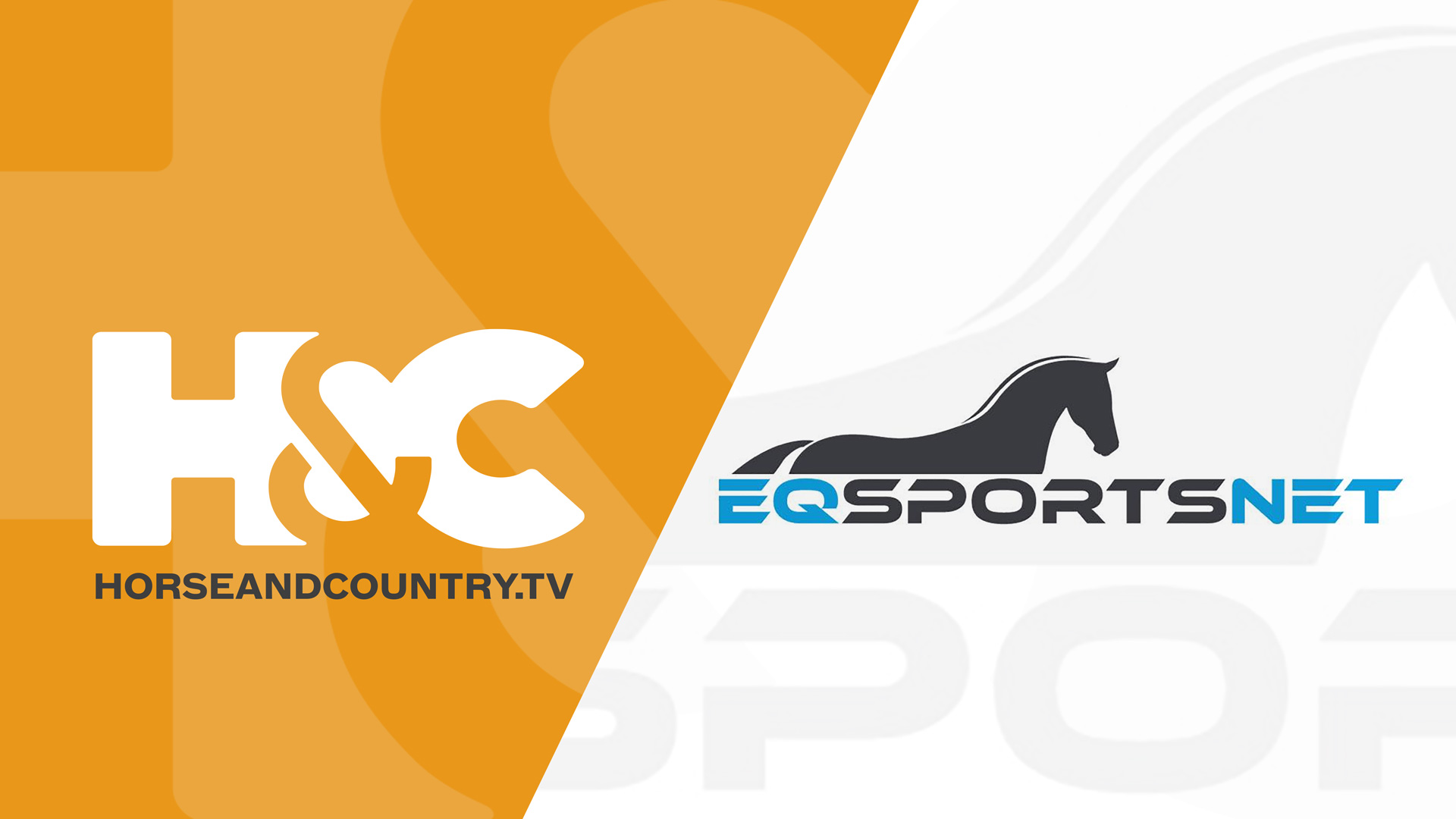 Join H&C+ Today
Exciting news! As of 8th January 2020, thanks to a new partnership between EQSportsNet (EQSN) and Horse & Country TV (H&C) your equestrian sports experience is about to get even better. In partnership with H&C, our commitment to delivering real-time, relevant, and high quality equestrian content is moving to a whole new level.
Over the coming months, EQSN subscribers may notice some changes to how content is accessed and the look of the site. Take a look at our FAQs below to see how these may affect you.
Who is Horse & Country TV?
For those that don't know, H&C is the premier international multi-screen network for equestrian enthusiasts and fans. The award-winning network offers subscribers access to thrilling equestrian sport, masterclasses, documentaries and more, with new shows available to stream every week on your TV, mobile or tablet devices.
What happens to my EQSN account?
Good news! All EQSN customers will be able to access their content through their account, and in addition to this, will now have access to H&C content, too! This will happen as of 8th January 2020 and your payment plan remains unaffected.
I am an existing EQSN customer, how do I gain access to my account?
As of 8th January 2020, you will be able to log into your account through H&C – where you'll be able to see existing EQSN content, as well as links to other content from H&C.
I am an existing H&C customer, do I have access to EQSN content?
Yes, H&C Plus subscribers now have access to all EQSN Silver content (as of 8th January 2020). This can be accessed through the EQSN hub site available on the H&C website.
I am both an existing H&C customer and EQSN customer. Do I have to keep both accounts?
Please get in contact with our friendly customer service team so we can merge your accounts and revise your payment plans.
I am not an existing customer, but wish to stream live equestrian content. How do I do this?
Thanks for asking! As of 8th January 2020, all of our live streams will now be available to view on www.horseandcountry.tv
To view this content you will need to subscribe to H&C Plus on an annual or monthly basis.
What if I have a question that isn't answered here?
Click on the Support button and our friendly customer service team will do their best to help you out.
Thanks
The EQSportsNet and Horse & Country TV Team